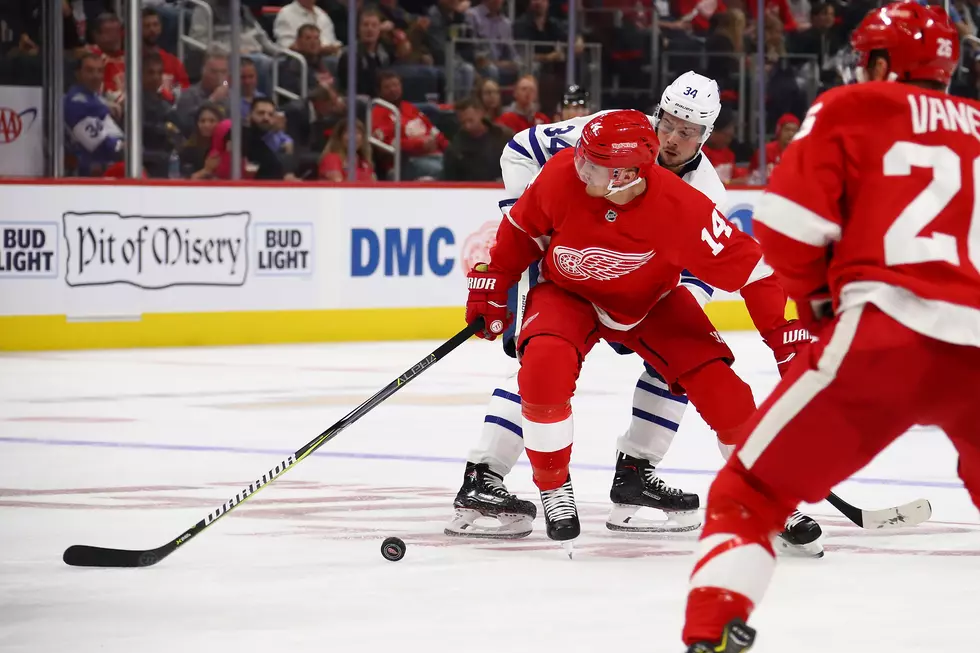 Tigers, Wings Looking At Creating Their Own Channel
Getty Images
The owner of the Detroit Tigers and Detroit Red Wings, Christopher Ilitch, says he's exploring the possibility of creating a TV channel anchored by his two teams.
It's hard to tell how serious Ilitch is. Teams are always looking for more revenue. Is this a negotiation ploy? It's possible. Both the baseball team and the hockey team have been down for a couple years and the future doesn't look all that promising, and interest in both is currently down. However, there are many moving parts in this developing scenario. Fox Sports Detroit, Ilitch's partner, is itself in the process of being sold, as part of bigger deal between Disney and Fox. And the pay television business model is changing with cord cutting and streaming both factoring into any decision.
Another unknown is the third team on Fox Sports Detroit, the Detroit Pistons. Would they be coming along or would they stay on Fox Sport Detroit? And if the two biggest draws on the channel, the Tigers and the Red Wings, move to their own channel/platform, will there even be a Fox Sports Detroit. (Crain's Detroit Business has a nice overview on the recent history of Detroit sports television.)
Again, there a many variables that at this point have no definitive answers. Many teams either own their own channels or own stakes in RSN's (Regional Sports Networks). Just to the west, a similar scenario is playing out with the Chicago Cubs looking at starting their own channel, as early as next season.
The only thing known for sure is that Tiger announcers Mario Impemba and Rod Allen are gone, after their fracas in August. Beyond that, it's anyone's guess how that situation will play out and where and how you'll be able to watch games.