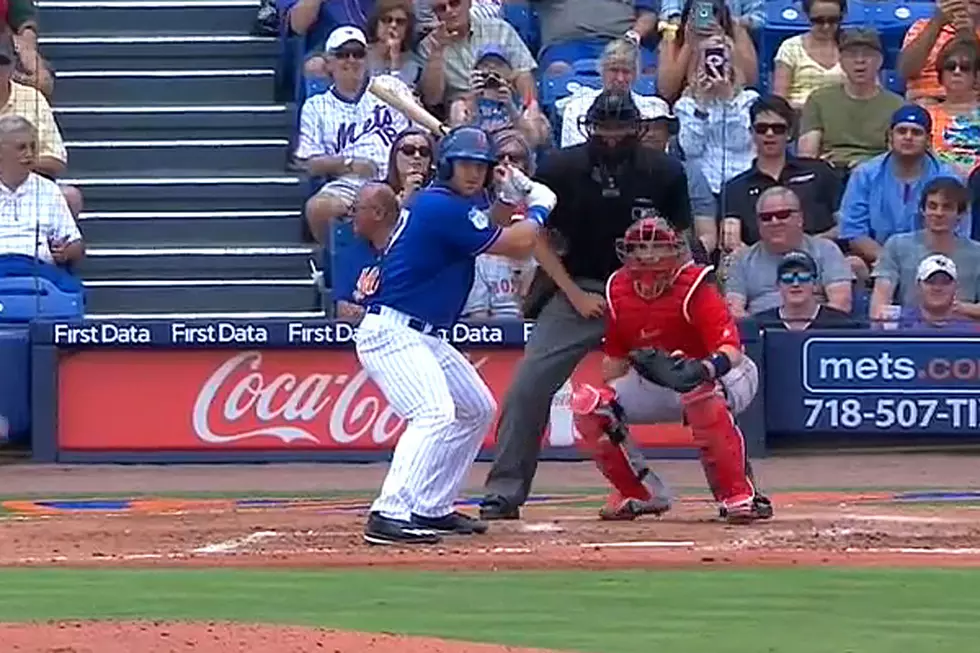 Tim Tebow's Hyped 1st At-Bat With the Mets Did Not Go Well. At All.
MLB
It's weird that you can spell "Tim Tebow" without a "K."
The former Heisman Trophy winner made his spring training game debut with the Mets on Wednesday and struck out looking in his first at-bat against Red Sox righty Rick Porcello, who just so happens to be the reigning Cy Young Award winner. After the punchout, Tebow, the starting DH, appeared to voice his displeasure with the umpire.
Tebow, who signed a minor league deal with the Amazins last fall, got a warm reception from the Port St. Lucie crowd, who really went bonkers later when Tebow grounded into a double play that brought in a run. For the day, the former Florida Gator went 0-for-3 with a hit-by-pitch and two strikeouts (both looking). He also got picked off first base after leaning too far off the bag on a line drive to second base.
Tebow is in the Mets' minor league camp, but got the call to start against Boston in the split-squad game. He's expected to start in the outfield Friday against Houston.
He shouldn't get too used to wearing the big league uniform. Mets manager Terry Collins has already said he probably won't make the team.