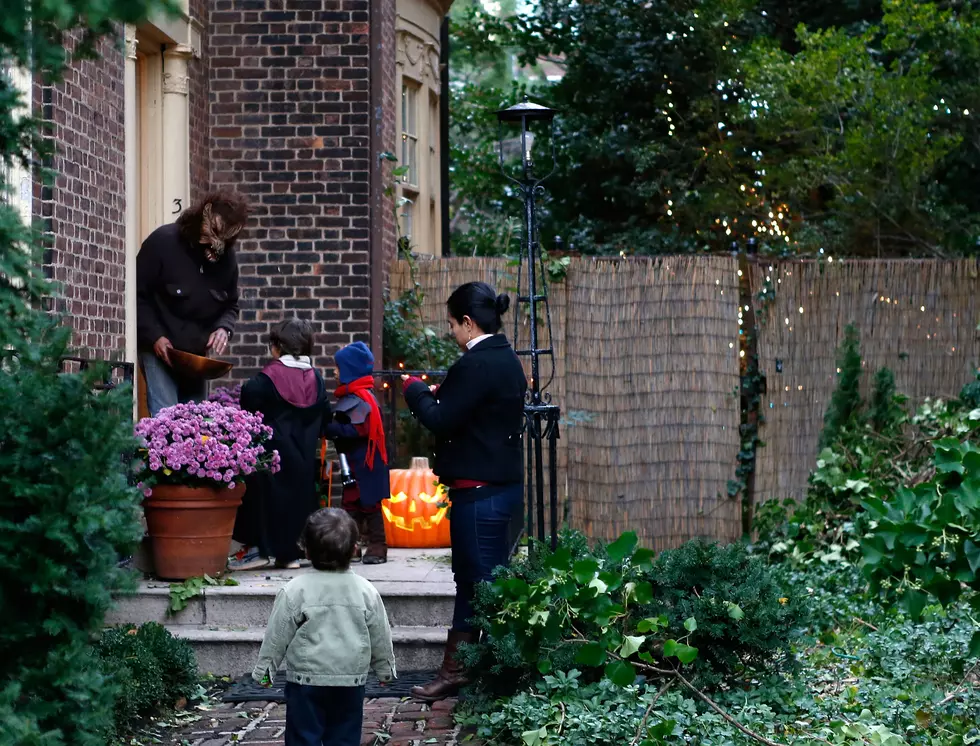 Tips For Safe Trick or Treating From The Michigan Police
Getty Images
Here are tips to keep Trick or Treating safe and fun
The love of Halloween starts young for everyone, and it is up to us to make sure our kids are safe on this exciting night of ghosts and treats.
Mlive shared The Michigan Sheriff's Association tip list for parents and care givers.
Here are tips from Michigan Sheriff's Association to consider during trick-or-treating:
Young children should be accompanied by an adult, and the adult should always stay close; children should not be allowed to go down streets alone.
An adult should walk with young children to each house and wait near the front entrance.
For older children, parents should know the route they plan to take.
Children trick-or-treating with friends should always walk together to the front door of each house.
Only cross streets at designation crosswalks.
Avoid dark homes.
Do not eat candy while trick-or-treating.
Here are tips from Michigan Sheriff's Association to consider after trick-or-treating:
Candy should be inspected before it's eaten; any unwrapped or "suspicious-looking" treats should be thrown out.
If a child gets sick from Halloween candy, call a family doctor or contact a local emergency room immediately; save all wrappers. MSA says it's also helpful to determine what was consumed and what house(s) it came from.
Michigan Sheriff's Association tips for Halloween at home:
Keep flames, such as the candle in a jack-o-lantern, away from small children, pets and flammable materials, including draperies, furniture and paper decorations.
Never leave a burning candle unattended.
Halloween is a magically, sugar filled evening for kids; may everyone be safe and have fun!