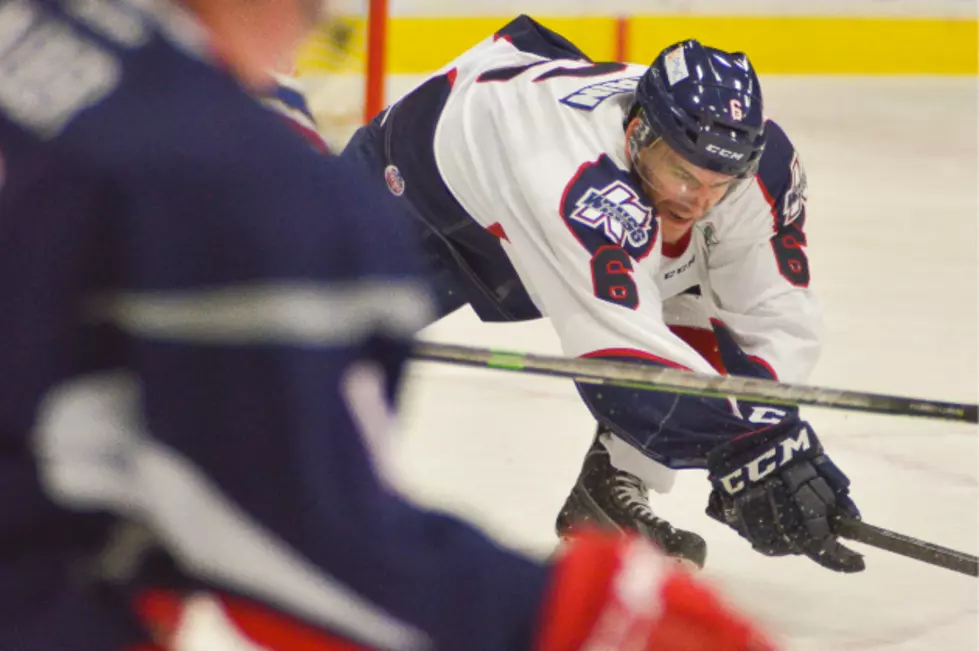 Toni Daniels Talks About Kalamazoo Wings Home Opener 2018
Courtesy of K-Wings
The much anticipated Kalamazoo Wings home opener will be a big one according to Toni Daniels.
The K-Wings are celebrating their 45th Anniversary by retiring two jerseys.  The first will happen at their home opener on Friday, October 19th as they raise a banner for Kevin Schamehorn's number 26.  This is the first time they've retired a jersey since 1980.
Listen to the full interview with K-Wings Operations Manager, Toni Daniels below.
---
BONUS VIDEO:  K-Wings Eric Kattelus Moonwalk Goes Viral