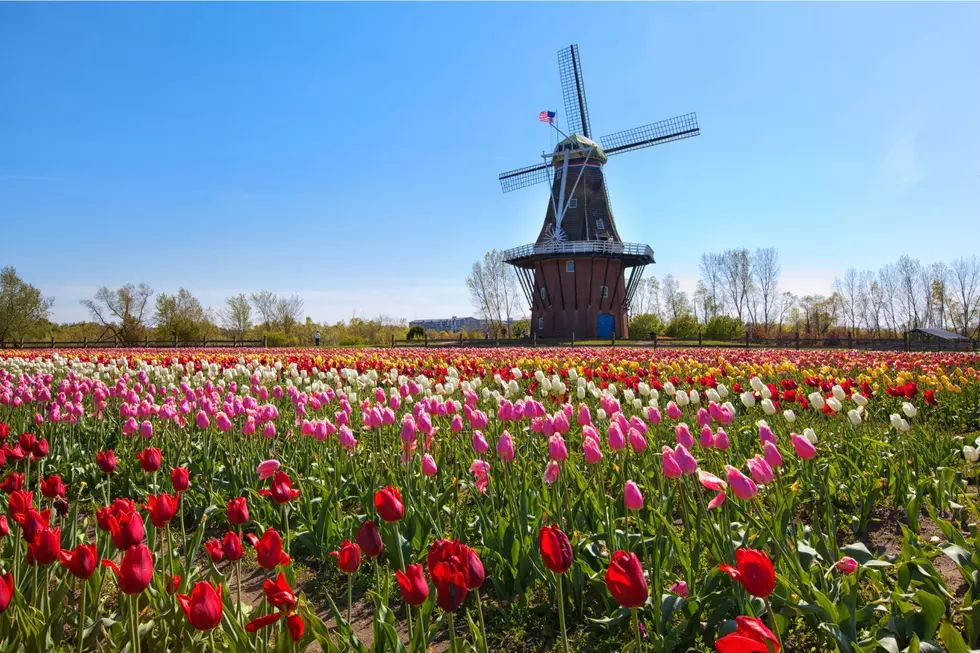 Travel Channel's Top 10 Places to Visit in Michigan & Grand Rapids Made the Cut
Photo Credit: Canva
As a self-titled traveling expert, I am always looking to the Travel Channel for my next trip.
Whether it is international or domestic, Travel Channel always recommends the best places.
Sometimes, they feature hidden gems you would not have thought of.
The Travel Channel complied a list of the top 10 cities in Michigan that everyone should visit at least once.
Thankfully, Grand Rapids made the cut. However, let's learn all of the places you need to pin for your next getaway.
Ann Arbor
Millions of visitors are attracted to the college town each year.
Travel Channel hinted at the key places you need to visit while you are there.
"To get a feel for the area, we suggest wandering by Michigan Theater and along the edge of U of M's campus, then stopping in at Literati Bookstore (named The 2019 Bookstore of the Year by Publishers Weekly) before grabbing a drink nearby at Bill's Beer Garden."
Detroit
There is no surprise that the historic city of Detroit would be on this list.
Detroit is the perfect mixture of old and new. From historic landmarks like the Motown Museum to the hip coffee shops lining the streets, there are plenty of things to do.
"Come for a ball game at Comerica Park, Ford Field, or Little Caesars Arena, then take your pick of museums like The Henry Ford, Charles H. Wright Museum of African American History, and the Detroit Art Institute."

 
Grand Rapids
We love to see the city highlighted on a national scale!
I have no clue why Grand Rapids was not ranked higher, but I will let it slide this one time.
No need to explain why Grand Rapids is one of the top areas you should visit while in Michigan. However, I will let the Travel Channel explain why.
"With over 80 craft breweries and hundreds of farm-to-fork restaurants to explore, you're pretty much guaranteed to have a good time in Grand Rapids. Though the city is the second largest in the state, a walkable downtown, clean streets, and colorful public art all give Grand Rapids a pleasant, small-town feel. And if you're a history buff? You'll be happy to hear that Grand Rapids is also home to the Gerald R. Ford Presidental Museum."
Holland
From the windmills to the beautiful tulips that bloom, Holland is one of the most charming and beautiful areas in Michigan.
It reminds me of a mini Amsterdam.
Originally founded by Dutch settlers in the 1800s, Travel Channel says a visit to Holland is a must.
"...and continues to celebrate that heritage with the annual Tulip Time Festival in May and various other Dutch-themed attractions, including Nelis' Dutch Village and Windmill Island Gardens. And if you drive just 15 minutes away from the boutique shops to the beach at Holland State Park? You'll find Big Red, one of 130 lighthouses in Michigan."
Traverse City
Traverse City is on my list of Michigan cities to visit. I am glad that the Travel Channel agrees with me.
"It doesn't matter what time of year it is; Traverse City is always a good idea. Located on the edge of Grand Traverse Bay in Northern Michigan, this coastal community is best known for its wineries, distilleries, cider houses, and microbreweries, as well as its close proximity to Sleeping Bear Dunes. We suggest taking a scenic drive from downtown, past farmland, and up to Mari Vineyards before you stop at Mission Point Lighthouse."
Leland's Fishtown
While I am allergic to fish and other seafood, the Travel Channel has me intrigued to visit.
Leland's Fishtown is known for its historic villages and smokehouses.
Sault Ste. Marie
Further in the Upper Peninsula, Sault Ste. Marie is also one of the recommended places by the Travel Channel.
The company specifically recommends you should visit the legendary Point Iroquois Lighthouse (though it is actually located in the neighboring community of Bay Mills.)
Pictured Rocks National Lakeshore
The photos of this area are truly breathtaking.
From beautiful cliffs to its majestic waterfalls, who would not want to visit the Pictured Rocks National Lakeshore?
Marquette
Travel Channel believes if you are in Michigan, you should definitely check out the city of Marquette.
During the winter months, Marquette really shows its glory with its iconic hiking trails and ski slopes.
Mackinac Island
Last but certainly not least, Mackinac Island is one of the Travel Channel's recommendations for Michigan cities.
If you are a history buff, Mackinac Island should be on your list so you can visit all of the military forts that were used during the Revolutionary War.
Long Lost Photos Of George Carlin At Wings Stadium In Kalamazoo
It was August 30th of 1976 when comedian George Carlin rolled into Kalamazoo. Reserved tickets for his show were $5.50/$6.50. Here are a few photographs of his evening at Wings Stadium in Kalamazoo.