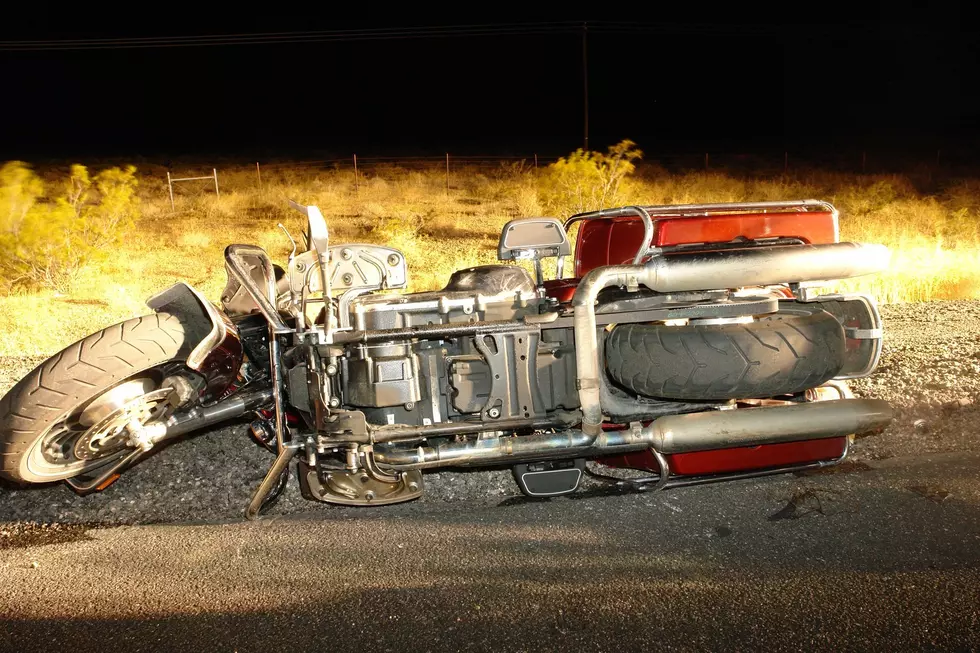 Two Three Rivers Men Died Following Separate Motorcycle Accidents
Getty Images/Handout
This weekend proved to be a deadly one for two Three Rivers residents taking to the roads on motorcycles.
On Saturday at approximately 4:30 p.m., deputies with the Cass County Sheriff's Department were called to investigate a personal injury accident that resulted in a fatality near the intersection of US-12 and Baldwin Prairie Road in Porter Township, near Union.
The investigation shows that a 16 year old driver was pulling out of a driveway on US-12 and as the vehicle entered the roadway the crash occurred. The impact caused the driver of the motorcycle, 25 year old, Tyler Hershberger of Three Rivers to be ejected. Tyler was pronounced dead at the scene. Seatbelts were worn and Hershberger was wearing a helmet. Alcohol and drugs do not appear to be a factor. This crash remains under investigation.
Assisting agencies include SEPSA/Porter Fire and EMS, Michigan Department of Transportation.
On Sunday night, Michigan State Police troopers were called to investigate a fatal multi vehicle crash that occurred on US-131 and North River Road, in Constantine Township at approximately 10:25 p.m. Sunday.
A 28 year old male was driving his motorcycle south bound on US-131 when a 29 year old male driver, who was stopped at North River Road turned into the path of the motorcycle causing the motorcycle to collide with the vehicle. The initial crash caused the driver of the motorcycle to be thrown into oncoming traffic. A second vehicle driven by a 36 year old female was traveling north bound on US-131 and struck the motorcyclist while he was laying on the roadway. Constantine Fire Department attempted life saving measures which were unsuccessful.
The motorcyclist was wearing his helmet at the time of the crash. No other information is being released at this time. Anyone with information on this accident is asked to contact Michigan State Police Marshall Post at 269-558-0500.
Assisting at the scene was Constantine Fire and EMS, Constantine Police Department, St. Joseph County Sheriff's Department, and Life Care Ambulance.