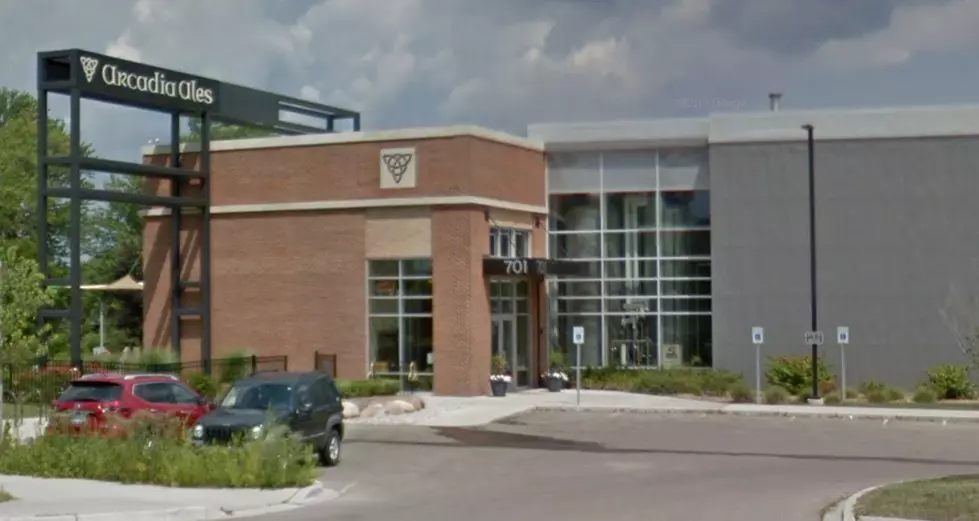 UPDATE: Arcadia Brewery Founder Vows To Continue
Google Street View
After reports Tuesday that Arcadia Brewing was facing property foreclosure, the brewery's founder, Tim Suprise has posted a letter on the Arcadia Brewing Facebook page, acknowledging the "financial challenges" that came to light with the news of the pending foreclosure, and at the same time indicating that some sort of financial partnership may be in the works.
In the letter, Suprise says,
"I want to confirm while we are certainly a company in transition, we have been engaged in a process that will not only ensure we continue to be integral part of the community here in Kalamazoo, but be positioned to thrive and more fully fulfill our potential in the spheres of beer, food and hospitality. The beverage alcohol industry is evolving into an industry where strategic acquisitions, alignments and consolidation are having consequential impacts on all three tiers in every market throughout the United States, and the fulfillment of Arcadia's potential as a destination and a brand requires us to identify and engage with a strategic partner to achieve that goal, of which we are currently engaged."
According to Suprise, the riverfront brewery employs from 45-55 people. It has been operating since 2014. The Battle Creek location, which opened in the 1990's, closed in 2016. A Lansing location just opened in October of this year.