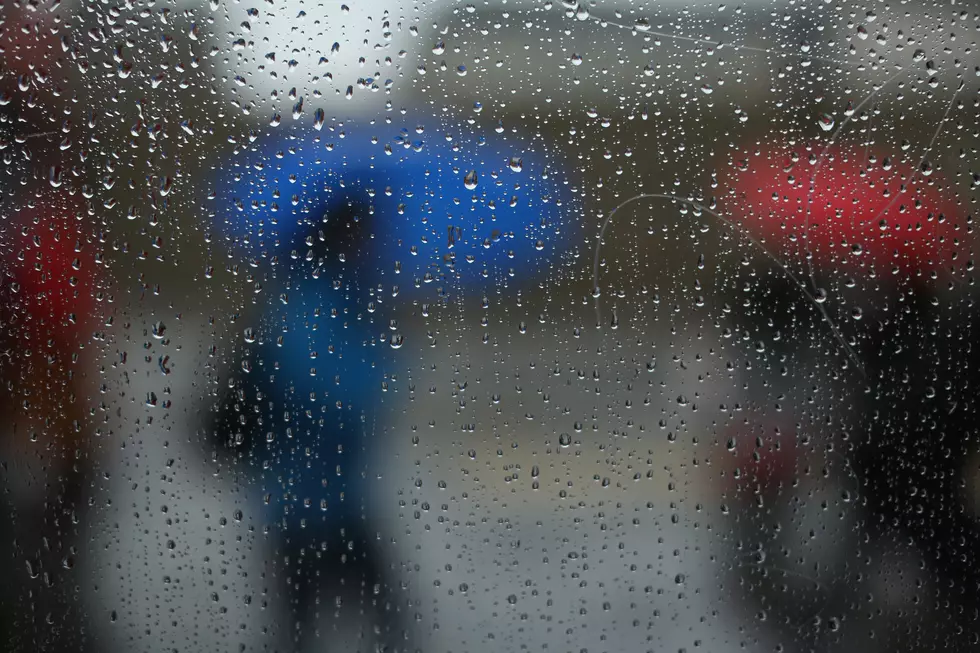 UPDATE: Flood Warnings; Bronco Football Postponed
Getty Images
Saturday's heavy rains and storms have prompted the National Weather Service to issue flood warnings for Kalamazoo, Calhoun and Van Buren counties, and has led to several postponements including the WMU/Akron football game.The flood warning is in effect for 24 hours.
The National Weather Service in Grand Rapids has issued a

* Flood Warning for...
  Calhoun County in south central Michigan...
  Van Buren County in southwestern Michigan...
  Kalamazoo County in southwestern Michigan...

* Until 400 PM EDT Sunday

* At 400 PM EDT, flooding was occurring across the Kalamazoo
  metropolitan area with vehicles becoming stuck on flooded roads.
  Road closures are ongoing. Between 2 and 5 inches of rain has
  fallen across the region since this morning with another 1 to 2
  inches or more of rain expected through tonight. This will bring
  storm total rainfall to the region of 3 to 7 inches by Sunday
  morning. Both urban and rural areas will experience flooding with
  some roads becoming water covered up to the depths of headlights.
  Motorists should heed all road closures and be prepared to find
  alternate routes.

* Some locations that will experience flooding include...
  Kalamazoo, Portage, Albion, Marshall, South Haven, Paw Paw, Van
  Buren SP, Westwood, Battle Creek, Vicksburg, Hartford, Galesburg,
  Mattawan, Lawton, Bangor, Decatur, Homer, Union City, Schoolcraft
  and Climax.
The thunderstorms with lightning, along with flooding in areas of Waldo Stadium, is the reason the football game was postponed.
The Bronco and Zips will now attempt to play Sunday afternoon at 1pm. However, weather conditions could potentially be worse, as Sunday's forecast is calling for more rain and thunderstorms, and with a passing cold front, also high winds.