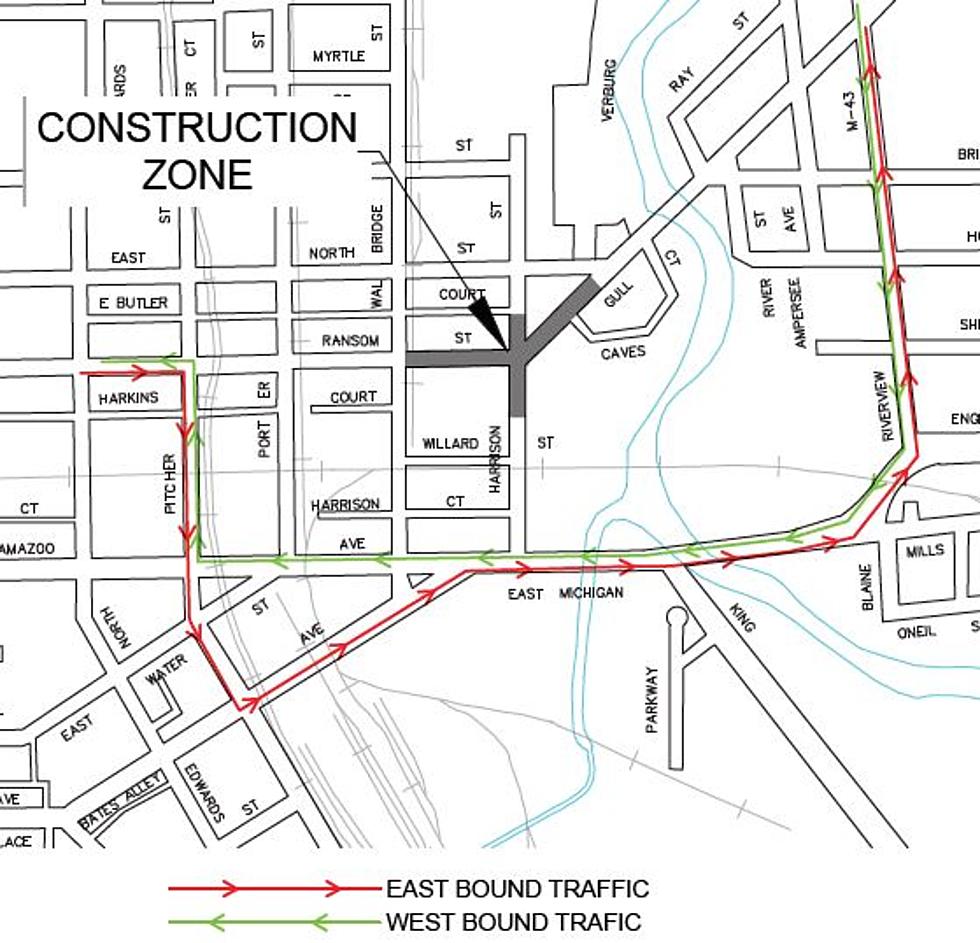 UPDATE: Gull St. Roundabout Construction Starts Wednesday
Graphic: City of Kalamazoo
This Gull Street Roundabout construction project doesn't seem all that big, Work starts on Wednesday (May 31st) and should be done by July 20th. But it could be a traffic nightmare for those two months. The reason being, many commuters use Gull Street to Ransom to avoid trains crossing Kalamazoo and Michigan Avenues. On Thursday, a Southbound train, crossing at Pitcher St. at 8 AM, backed up westbound traffic approximately 15-20 minutes.
Ransom Street from Walbridge Street to Harrison Street
Harrison Street from Willard Street to North Street
Gull Street from Harrison Street to North Street
The City says Harrison Street will remain open to all business but closed to through traffic.