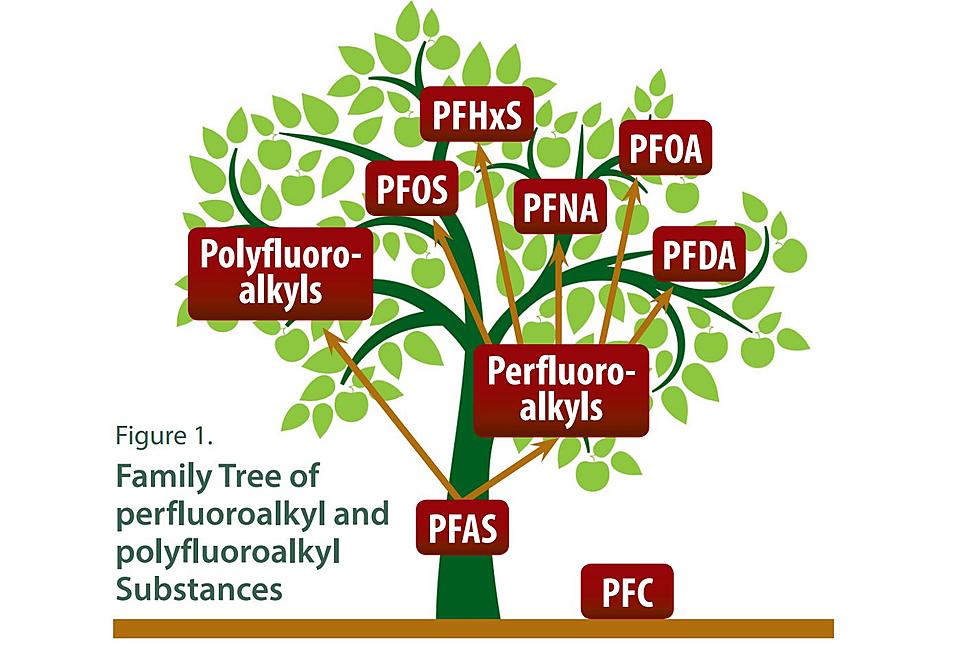 Rep. Upton Calls For ANG Base PFAS Test Results To Be Released
Infographic From ATSDR.CDC.GOV
US Rep. Fred Upton is criticizing the delay in the release of data concerning per and polyfleuroalykl substance contamination at the Battle Creek Air National Guard Base.
Upton says in a release Wednesday that he sent a letter to National Guard officials urging the prompt release of the data they collected when PFAS testing was done at the ANG Base almost three months ago. Upton calls it "utterly unacceptable and irresponsible" that the data hasn't been released, since this on-base contamination could affect those near the base as well.
To underscore the concern, he points out that the Michigan Department of Environmental Quality received the results of "split samples from on-base monitoring wells" that had high levels of certain types of PFAS; up to 21,000 parts per trillion of PFOA and 55,500 parts per trillion of PFOS.
A PDF and infographic regarding the differences between various PFAS chemicals can be found here.
Two drinking water wells near the base in Springfield have tested above the federal health advisory level for PFAS. It's believed that firefighting foam used on the base for years could be the source of the contamination.
He says it's important this information be released not only to state officials so they can help with testing and cleanup, but also to residents who could be impacted.