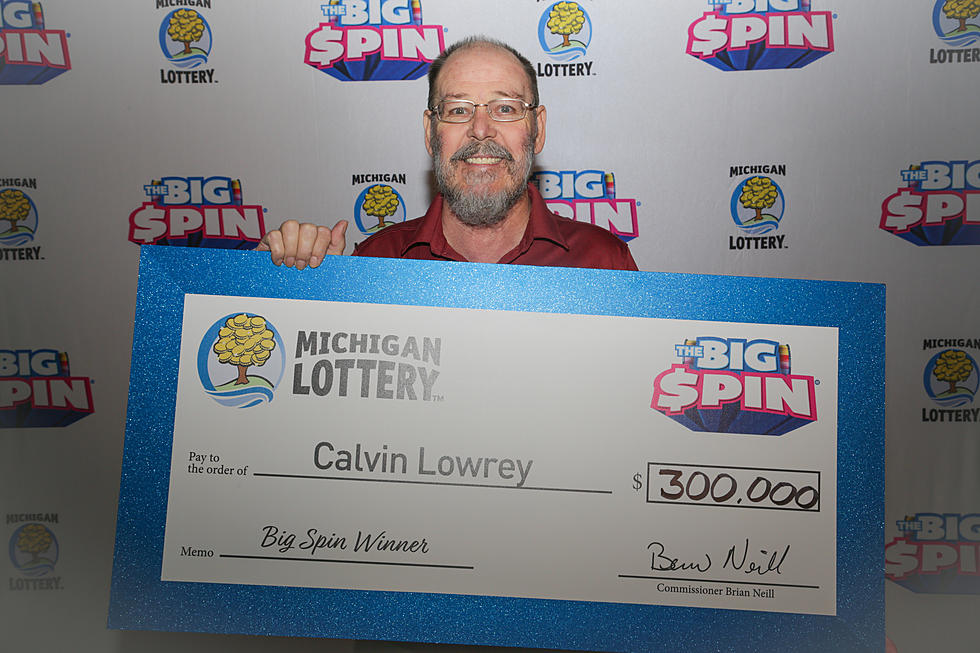 Van Buren County Man Wins $300,000 On Lottery Show
Calvin Lowery with the ceremonial check from the Michigan Lottery. (photo courtesy Michigan State Lottery)
Van Buren County's Calvin Lowery is a busy man these days as he won $300,000 from the Michigan State Lottery, on the Big Spin Show. He's busy shopping for a house.
(Michigan Lottery via YouTube)
In a release from the Lottery, Lowery said "When the wheel stopped on $300,000 all I could think was: 'Man, freedom! It feels great to win so much money and know I can buy a house and share my good fortune with my family!"
What makes Lowery's good fortune more special, it came from a losing ticket. He was selected to participate in the show after entering the losing ticket at MIBigSpin.com. The Lottery says "each player selected will spin The Big Spin wheel and have a chance to win up to $2 million. All the players who spin The Big Spin wheel are guaranteed to win at least $100,000."
In case you're wondering, that is former Detroit Piston and Chicago Bull forward John Salley hosting the show.