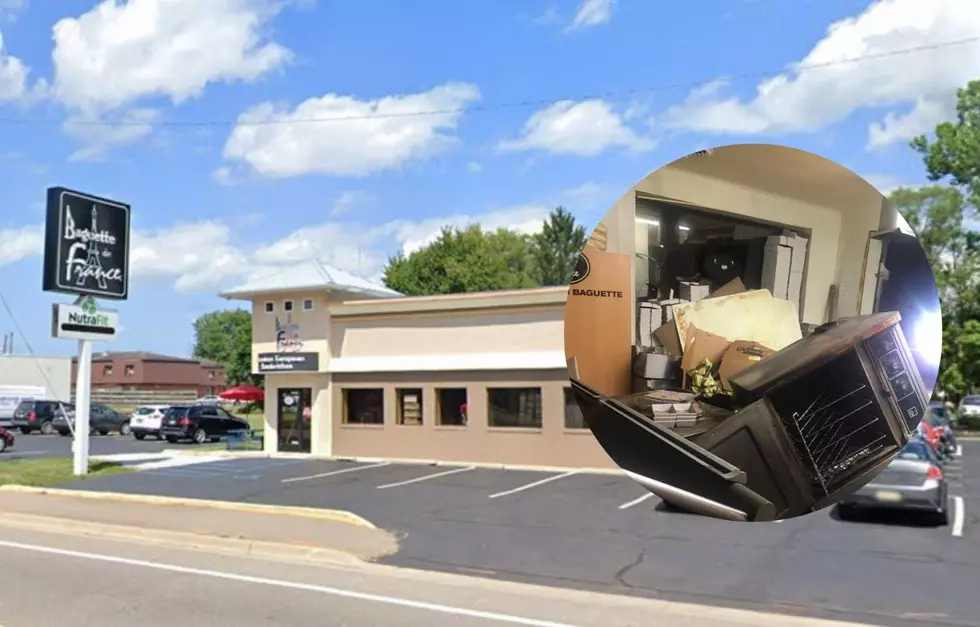 Vehicle Slams into Baguette de France in Berrien Springs, Causes Extensive Damage
Google Maps Street View/Baguette de France via Facebook
A popular Berrien County restaurant will need to be closed for repairs after a car slammed into the building Tuesday (April 6). It happened at Baguette de France in Berrien Springs. The sandwich shop sits along M-139 just south of the Andrews University campus and north of downtown Berrien Spring, kitty-corner from the county fairgrounds.
The starling image was shared on the Baguette de France Facebook page showing damage to an oven and much of the interior. Those familiar with the restaurant will recognize the food prep area is on the back exterior wall of the building facing M-139 and the parking lot.
While the damage was extensive, there were no injuries either in the building or, apparently, to the driver.
Comment on Facebook, including many well wishes, added some color to the incident:
Drove by at 9:45, before police arrived, and saw the car embedded in the wall! Glad no one was hurt. Sorry about the accident.

Our first food stop after driving to AU from Toronto!
The restaurant serves not only the greater Berrien Springs area, but is a favorite of the neighboring Andrews University community as well.
The Baguette de France sister location in St Joseph remains open for regular service.
While the unique sandwiches at Baguette de France deserve to be featured on the Food Network, we don't believe it ever has been. These restaurants across Michigan, however, have had a few moments in the sun on TV:
MORE TO EXPLORE: Michigan Restaurants Featured On The Food Network
While we've got you thinking food, take a tour down memory lane with these gone but totally not forgotten McDonald's menu items:
LOOK: 15 Discontinued McDonald's Menu Items