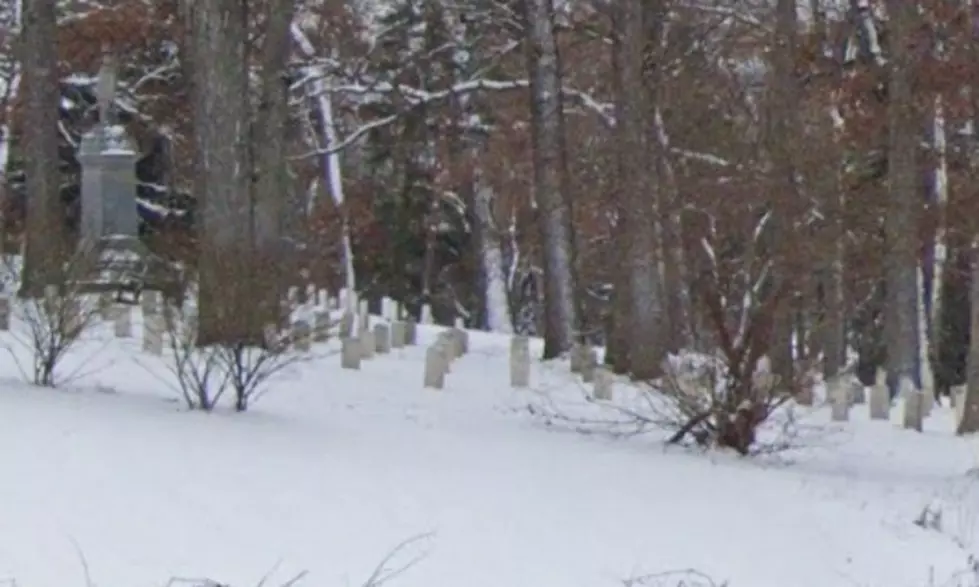 HAUNTED MICHIGAN: Ghostly Soldiers Wander Thru Veterans Cemetery
Google Maps
The Grand Rapids Home for Veterans Cemetery opened in 1886, as a final resting place for veterans of the Civil War. Visitors and investigators have seen the human shapes of wounded Civil War soldiers wandering the grounds, and according to the book Weird Michigan, "they've been reported peeking from the woods and windows, spooking motorists who drive by at night."
The ghosts of wounded soldiers aren't the only ones who walk the grounds…..other spirits have been seen marching and doing formations with an officer barking commands.
One woman saw approximately 70 soldier apparitions emerging from a small shed – so small that there was no way 70 could fit into it, let alone 10.
Spotting the spirits of old soldiers is nothing new…that's been happening for hundreds of years. So if you've never had that experience, this is probably one of the best places in Michigan to do so. The cemetery is located at 3000 Monroe Avenue, NW
Grand Rapids.