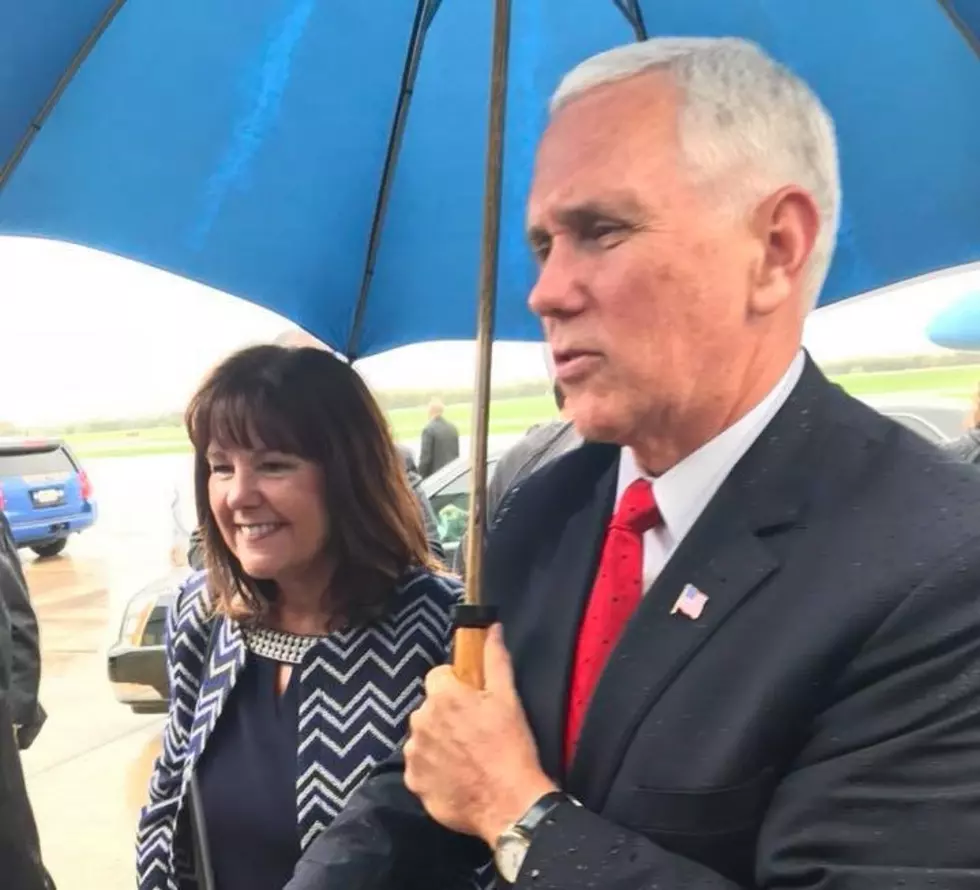 Vice President Mike Pence Visits Battle Creek, Hillsdale
Courtesy of Monica Palmer: Vice President Mike Pence at W.K. Kellogg in Battle Creek, MI.
Vice President Mike Pence landed in Battle Creek around 11 a.m. Saturday morning ahead of his planned commencement speech at Hillsdale College. A motorcade of local law enforcement escorted the Vice President to and from the college and Battle Creek's W.K. Kellogg Airport. The commencement speech was by invitation only but a few supporters were on hand to greet Pence when he landed Saturday morning. Portions of I-94 were closed by Battle Creek area police in and around the Battle Creek area during the Vice President's travels.