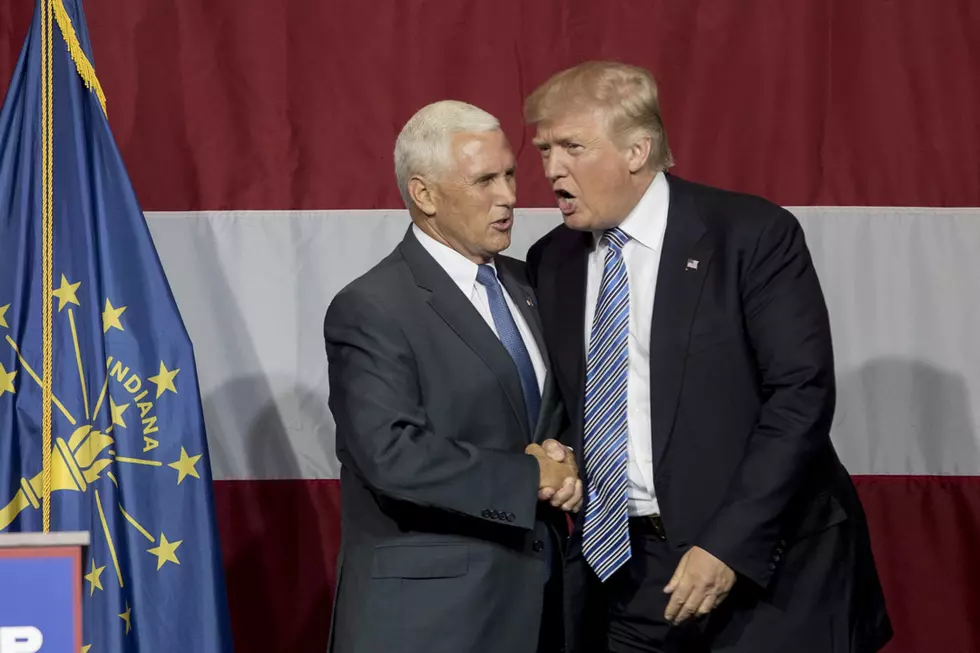 Vice President To Join Trump At Battle Creek Rally
Aaron P. Bernstein/Getty Images
It is unusual to have both the sitting U.S. President and the Vice President campaigning in the same state at the same time, let alone the same city, but that is exactly what will happen on Wednesday December 18, in Battle Creek.
Vice President Mike Pence will be coming to Michigan next Wednesday with at least two stops on his schedule. He is scheduled to speak at a Workers for Trump Event in Saginaw before heading to Battle Creek to deliver remarks at the "Merry Christmas Rally".
The "Merry Christmas Rally" will take place at Kellogg Arena beginning at 7:00 p.m. Doors will open at 3:00 p.m. on Wednesday December 18th for general admission.
The Vice President was in West Michigan about a week ago, landing at the Kalamazoo Battle Creek International Airport on December 11th before taking a bus tour that ended with him speaking at a campaign event in Holland with former White House Press Secretary Sarah Huckabee Sanders.
Enter your number to get our free mobile app