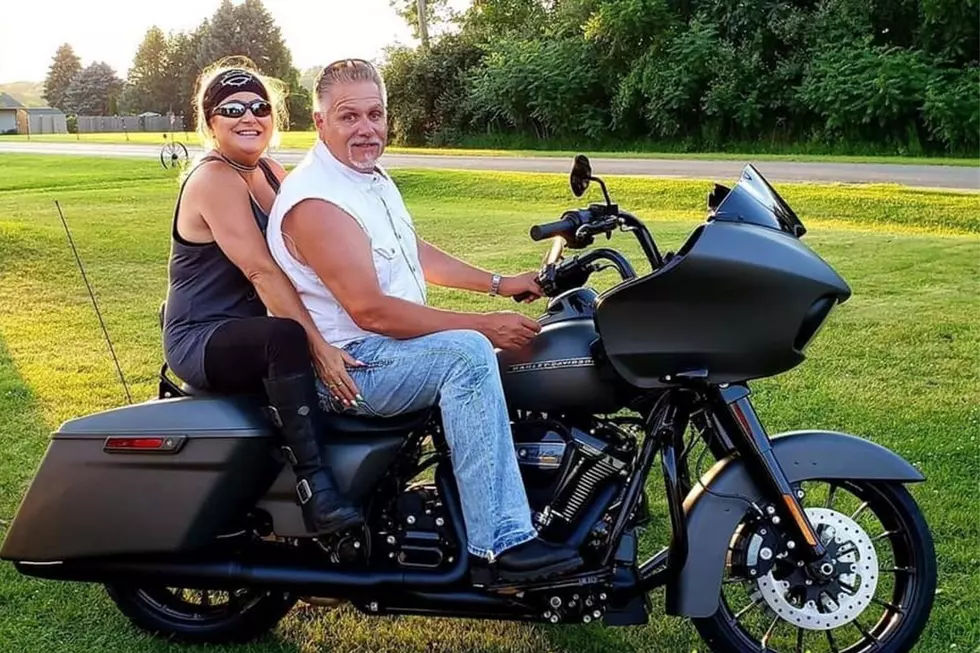 Vicksburg Couple Recover From Accident, Search For Their "Angels"
Photo Courtesy of Leanne K. Truckey
A husband and wife who continue to recover from a motorcycle versus truck accident that occurred in early August, are now seeking the individuals who stopped to help them directly following the accident.
Late August 3, a motorcycle driven by Joel Nelson with his wife Brenda was struck by a truck on Silver Street in Mendon Township near Vicksburg. The truck, driven by a 72-year-old Three Rivers man, turned into the path of the couple at the Kline's Resort Road intersection. Both Joel and his wife Brenda were ejected and suffered serious injuries while the driver of the truck remained uninjured.
While the two are now home, they both face a long road to recovery. Now that the couple has had time to reflect, they wish to find the two young men who were first on the scene, who the couple has dubbed their "angels". Brenda says prior to the arrival of first responders, the two young men helped and provided comfort to the husband wife and now the couple would like to find them and thank them.