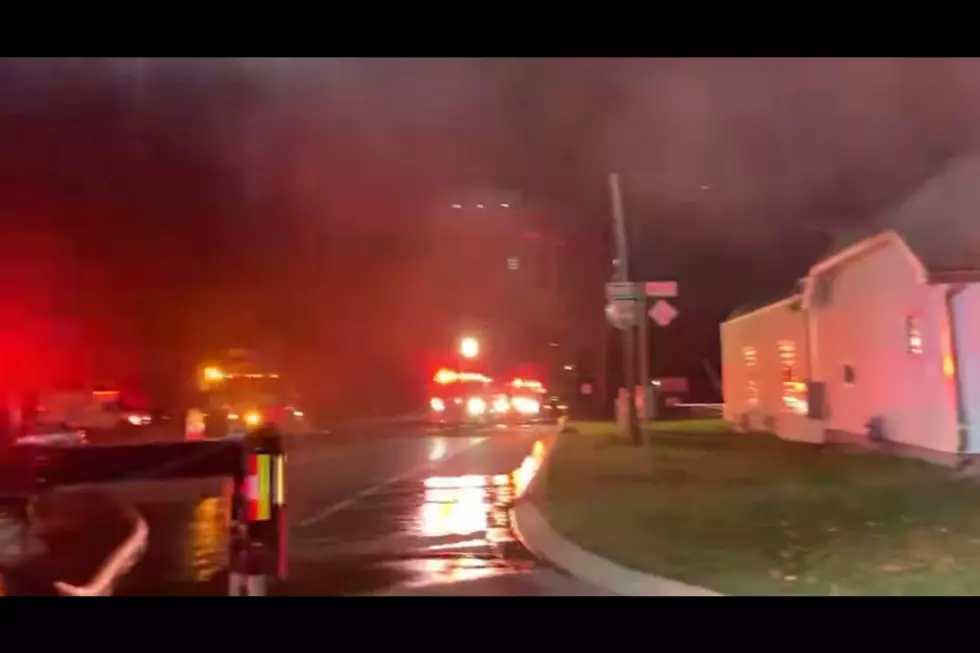 Video: Explosion & Fire On 10 Mile Road Near Battle Creek
Courtesy of the Emmett Township Department of Public Safety
An explosion and fire in Calhoun County closed down a major Battle Creek area road and kept fire crews from multiple departments busy through the night.
At approximately 12:45 a.m. Friday morning, the Emmett Township Fire Department received a report of an explosion at a building near The Robin's Nest located on 10 Mile Road near Michigan Avenue. The building is said to be owned by the owners of The Robin's Nest.
Fire crews were able to get contain most of the blaze but were worked through the night extinguishing smoldering hot spots, according to the Emmett Township Department of public Safety.
The intersection of 10 Mile Road and Michigan Avenue was closed for a time as fire crews worked through the night but has since reopened.
There were no reports of injuries. The cause of the explosion and fire is unknown and remains under investigation.