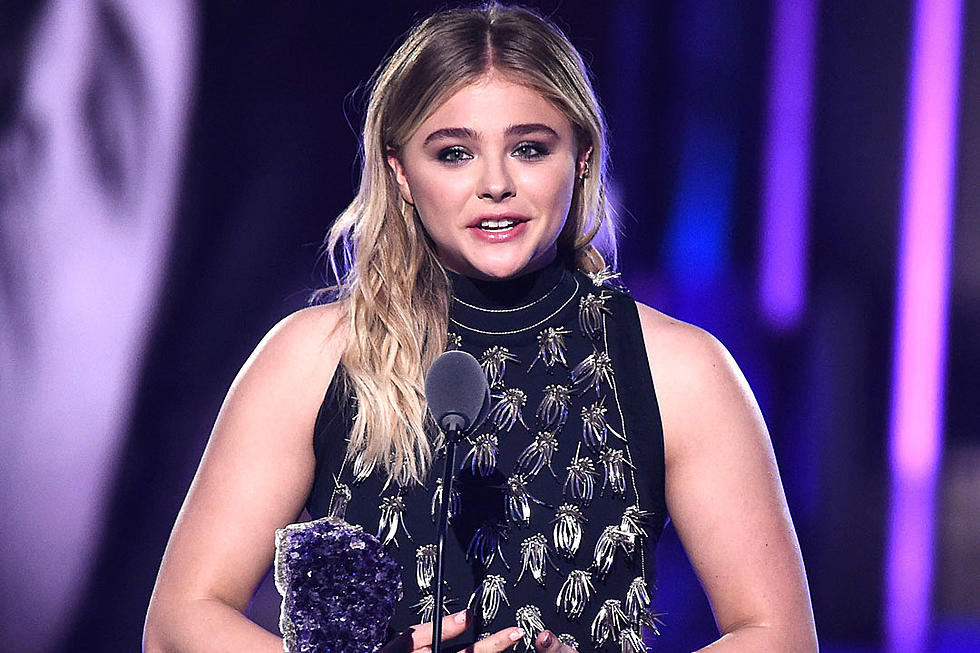 Watch Chloe Grace Moretz's Speech From 2016 Democratic National Convention
"I am so excited to be able to say that my first vote for President will be for Hillary Clinton," she declared, discussing how she registered to vote for the first time.
"I'm a millennial — a member of the largest generation of Americans born since the Baby Boomers. But, what's wild is that nearly four out of five young people actually stayed home in the 2014 Congressional elections," she said. "Imagine what can happen if we make our voices heard."
Moretz has been an open and staunch Clinton supporter throughout her campaign, and she's used her celebrity platform to encourage people to get out and vote, come November.
"Two young women came up to me and they talked to me today about how they are afraid to vote for Hillary because they don't want to be seen as strict feminists," Moretz told PEOPLE. "Because they're afraid that men might look at them differently as a counterpart."
But Moretz implored citizens to vote for Clinton based on her record and policies, and not just because she's a woman.
"Don't be afraid to vote for Hillary just because she's a woman. Vote for Hillary for the things that she stands for," she continues. "Vote for Hillary for what she backs and what she supports."
Moretz admitted Clinton's college loan reform plan is what turned the actress into a full-fledged supporter.
"I found that incredibly interesting and seeing that with her in office it actually might give me a chance to actually be able to go to college and get a degree in whatever I feel might be necessary or just even fun to have more education on my side," she said.
Check out the video above to watch Moretz's full speech from the 2016 Democratic National Convention.