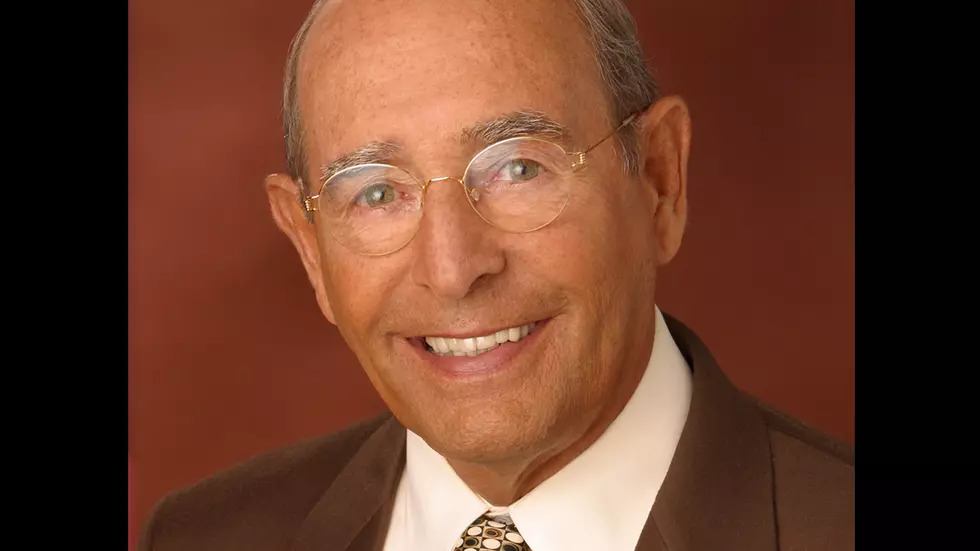 West Michigan Reacts to Death of Rich DeVos
Via DeVos Family
West Michigan philanthropist and Amway co-founder Rich DeVos died today at his home in Ada while surrounded by his family. The cause of death was complications from an infection. DeVos was 92.
West Michigan leaders and organizations are mourning the loss.
Our father, grandfather, and great-grandfather, Rich DeVos, passed away peacefully at home surrounded by his family on September 6, 2018, at age 92.

Dad spread positivity everywhere he went and encouraged everyone he met. He did that for his children and grandchildren, and for countless others around the world. His positivity was a constant, motivating force that inspired many others to make meaningful changes in their own lives and communities. He was a visionary leader, builder, life enricher, motivator, and a champion for people from all walks of life.

Rich DeVos was many things to many people, but to us he was simply "Dad," "Grandpa," "Bumpa," or "Papa Great." We are deeply grateful and blessed beyond measure to have been loved unconditionally, raised, mentored, and inspired by him. He was a role model unlike any other.

While we are saddened by his passing, our hearts are full as we celebrate the extraordinary life he led. We are comforted that he is reunited with Mom, and that together they are experiencing the joy of eternal life with our Lord and Savior Jesus Christ.

Dick, Dan, Cheri, Doug and Families
Grand Valley President Thomas J. Haas issued a statement via a press release:
There are no words to describe how much Rich DeVos will be missed by Marcia and me personally, our university, and the entire West Michigan community. Rich gave so much of himself to Grand Valley. His enthusiasm and vision were contagious, and drew the entire community together to help provide a world-class education to West Michigan citizens. The university would not be what it is today without his and Helen's leadership and generosity. His legacy lives on in the lives of the thousands of students he has touched. Our hearts are with the DeVos family at this time.
Grand Rapids Art Museum Director and CEO Dana Friis-Hansen statement via press release:
With the passing of Rich DeVos, West Michigan has lost a legend, and the Grand Rapids Art Museum has lost a dear friend. Our institution would not be where it is today without the visionary guidance and generous support that Rich and Helen gave to GRAM; they saw the importance of connecting civic and cultural ambitions to make our region stronger and the lives of our citizens richer. Rich knew that the arts play a transformative role in creating a vibrant city and we will be forever grateful to him and the entire DeVos family for their support and advocacy. I speak for everyone at the Museum when I say we extend our deepest condolences to the DeVos family.
We have lost an incredible businessman, philanthropist and true Michigander. The positive impact Rich had on our state is truly immeasurable. Through successful business ventures and charitable endeavors, he created endless opportunities for residents of many different ages and backgrounds. Rich's giving spirit is how we will always remember him, and his legacy is certain to live on forever. Sue and I are sending thoughts and prayers to his loved ones as they reflect on the life of a wonderful man who lived with purpose and compassion for others.