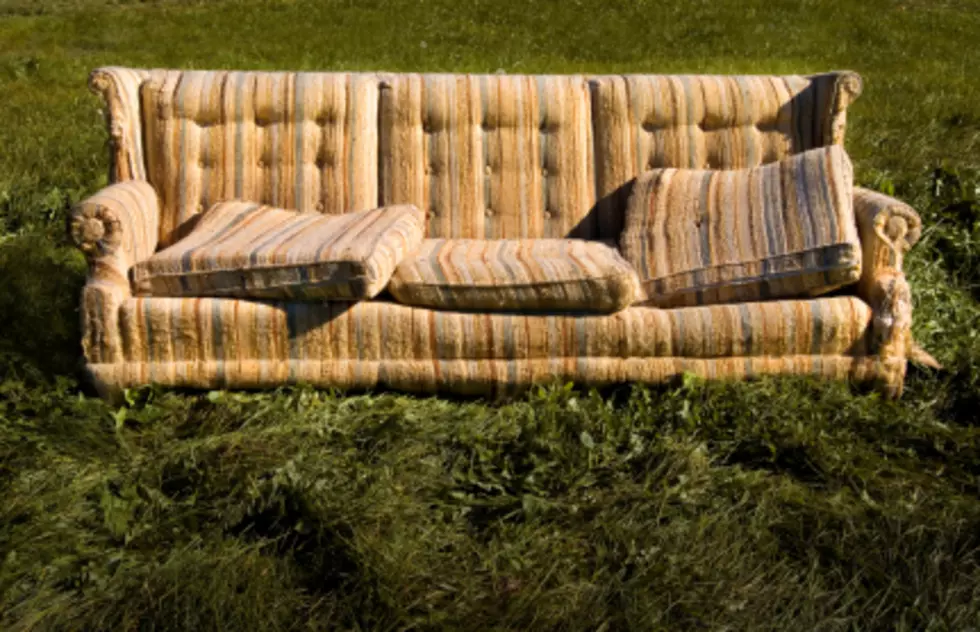 When is the Spring Bulk Trash Collection in Kalamazoo?
Christine Glade
The City of Kalamazoo has released their bulk trash pick-up schedule with an interactive map.
March has really snuck up on many of us.  Lord knows our homes could use a good Spring cleaning.  With that in mind, the City of Kalamazoo has released their Bulk Trash Collection as well as info on brush clean up.  Don't worry if you miss the Spring bulk trash pick-up.  The City of Kalamazoo does this in March, June, September and December every year.  You can use the interactive map below to find your pick-up day.
This schedule may be very important to you if you just did some home renovations or just doing your best to not get on that hoarders TV show.  However, you can't just throw anything out on the street.  KalamazooCity.org had this info for acceptable items,
Up to 7.5 cubic yards of bulk trash material (household junk and debris) will be accepted from each residential property each quarter. Small quantities of carpet will be collected only if cut to sections no larger than 4' x 4' and rolled.
Would you believe dead animals is on the list of things you can't leave on your curb for them to pick up?  It makes you wonder what exactly happened that lead to that rule.  You can see the full list of unacceptable items by clicking here.
If your bulk trash did not get picked-up on it's scheduled date or you live on a private road you can call 269-337-8215 for more info.
Abandoned Morrow Power Plant 2016