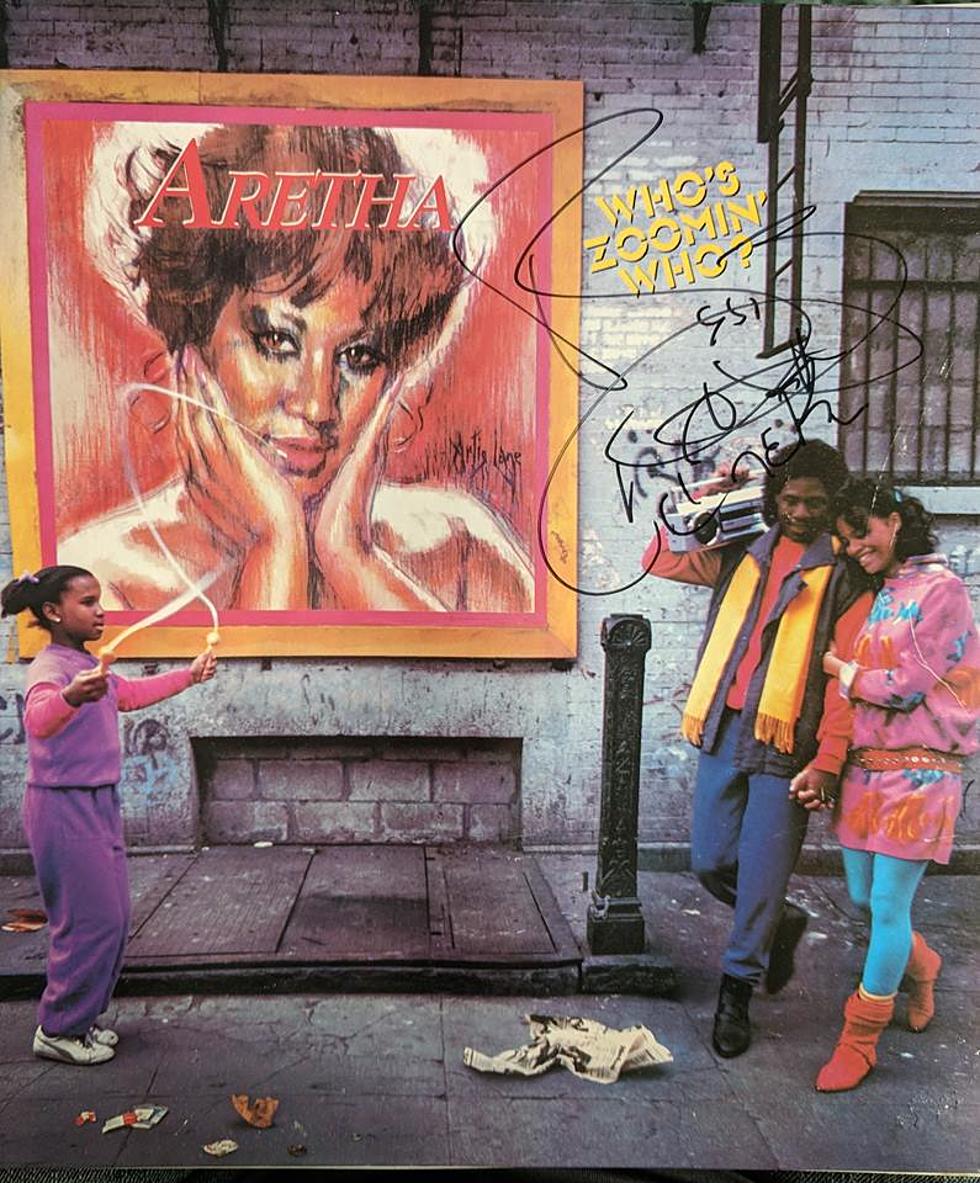 Who's Zoomin' Who? Shouldn't Aretha Franklin Highway Be A Freeway
An autographed album cover of Aretha Franklin's "Who's Zoomin' Who" (Courtesy Arista Records) (Photo: Mark Fricke, TSM)
The Michigan Senate has approved a bill renaming a stretch of M-10 in Detroit the "Aretha Franklin Highway". The Detroit News says all it needs now is Governor Gretchen Whitmer's signature, which is expected.
In spite of some objections from legislative Republicans, it's a great idea, but here's the one thing that needs to be fixed before this naming honor actually happens. The stretch of road, M-10 between Livernois and I-94 would be named the "Aretha L. Franklin Memorial Highway". It will share some space with the Lodge Freeway.
Why are you naming a road for Franklin "Highway" when one of the biggest hits has the word "Freeway" in it's title? The song went to No. 1 on the charts. I guess we need to ask another question: Who's zoomin' who?