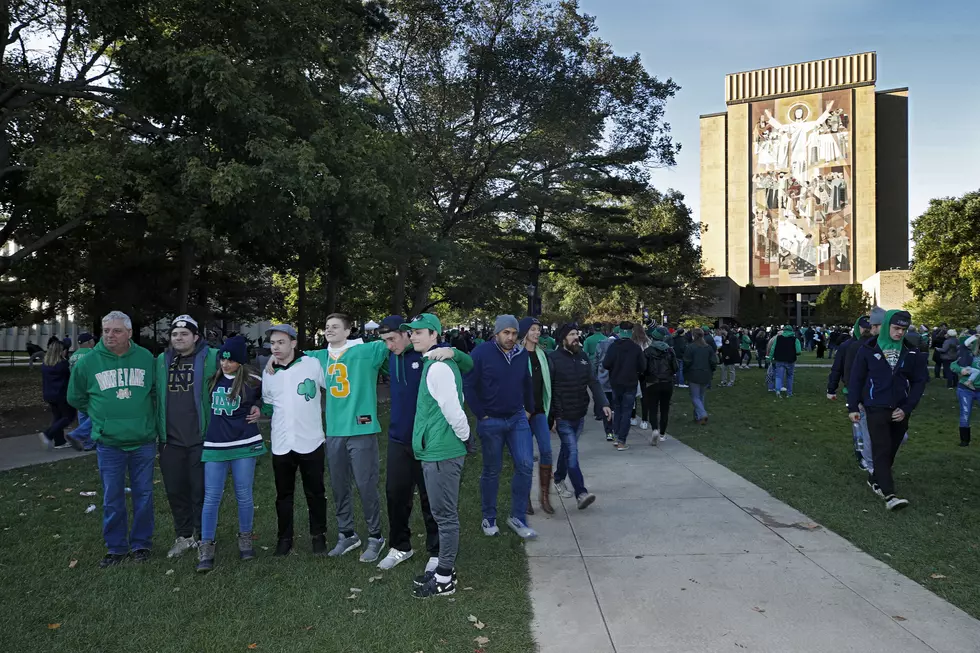 Notre Dame's 273 Game Home Sell Out Streak Ends – Yes, Blame the Schedule, But Not This Year's
Photo by Joe Robbins/Getty Images
The game that broke The Streak's back was a tilt against traditional and beloved rival Navy. The service institution that, according to school lore, saved Notre Dame during World War II by sending Midshipmen to northern Indiana to train. A kindness Notre Dame has returned every year keeping the Naval Academy on its schedule. The 2019 renewal of Navy/Notre Dame featured the first meeting between the two schools as ranked opponents in four decades.
Storied rivalry? Check. Ranked meeting? Check. So why didn't the Irish Faithful fill the stadium as they had every 273 prior Saturdays?
No, it's not because of a lackluster showing in previous games this season. Irish fans showed up religiously even during the lean late-Aughts, including the forgettable 3-9 2007 campaign. A 7-2 Irish team against ranked Navy should be a sure thing.
Yes, it is because of the schedule, but not because of a blah November slate.
Enter your number to get our mobile branded app
Blame a general malaise that has slowly crept into the fan base that clearly is not feeling the loss of so many traditional rivals.
Blame the schedule, yes, but not this November. Blame the loss of the Michigans, Michigan States and Purdues, the regional rivalries that have fed the love/hate so many Midwesterners have for Notre Dame.
Blame the sad, shameless money grab that was the odd quasi-marriage with the ACC. No offense to the ACC, it's a fine conference, but decades of future games against the likes of Duke, Wake Forest and NC State, clearly aren't setting many Irish eyes aflame.
A random Saturday in November in 2019 was the week it manifest itself, but the demise of the sell-out streak has been in the making for years. Expect more and more instances of fewer and fewer fans in the stands until Notre Dame rights the schedule and dumps the blah-worthy Atlantic region opponents for the good-old neighboring rivals from Michigan and Indiana - and add the Hoosiers while you're at it.
Yet with college football schedules locked in for decades in advance, don't expect the trend to reverse anytime soon.