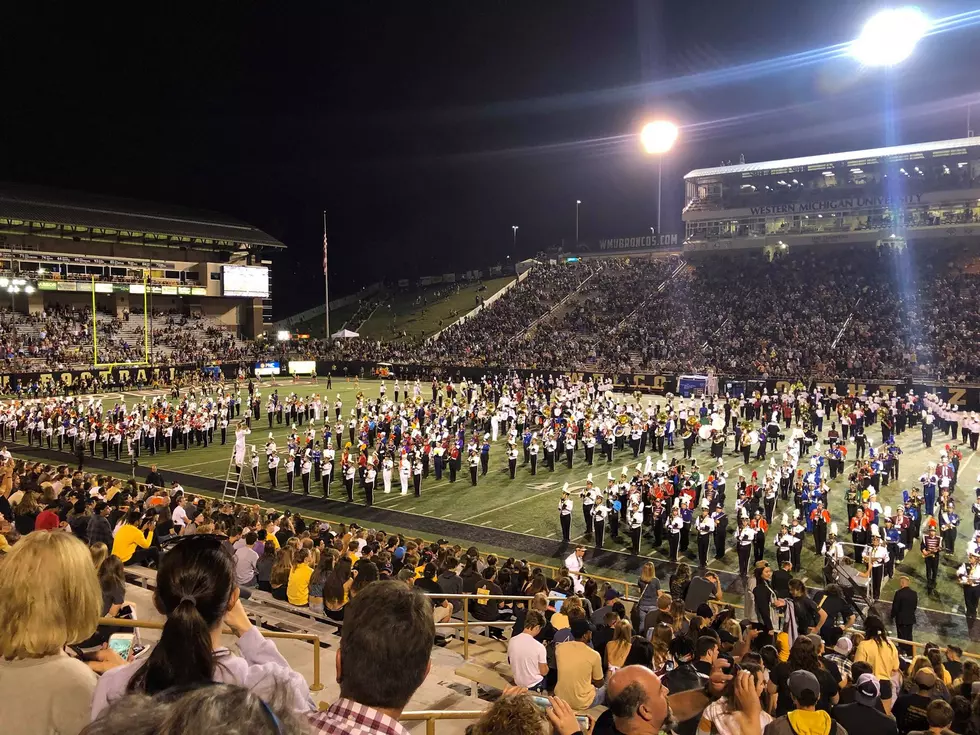 WMU Marching Band Totally Rocks 80s Karaoke Night at Waldo Stadium [Video]
Photo: Gina Lynae
The fans were asked to sing along with the Western Michigan University Bronco Marching Band and guest musicians as they performed 80s classics at halftime.
The best action on the field may have been when the football teams were in the locker rooms at halftime. It was Band Day at WMU where the university students were joined by high school musicians from across the state and the 1980s was the theme.
The lyrics scrolled by on the video board at Waldo stadium as fans reached for the high note in "Take On Me," belted out the 'bum bum bum's' of "Sweet Caroline" and never stopped believing in that small town girl from south Detroit, singing along with the Bronco Marching Band and special guests.
The band numbered about 900 for the totally tubular trip back to the decade of MTV, the Rubik's Cube, neon everything and the best music of all time. Dr. Dr. Trey Harris, first-year Associate Director of Bands at Western Michigan University, conducted the halftime show, featuring three 80s classics: "Take On Me" by a-ha, Journey' staple "Don't Stop Believin'" and the Neil Diamond sports anthem "Sweet Caroline." Check out the video and go ahead and sing along- you know all the words.