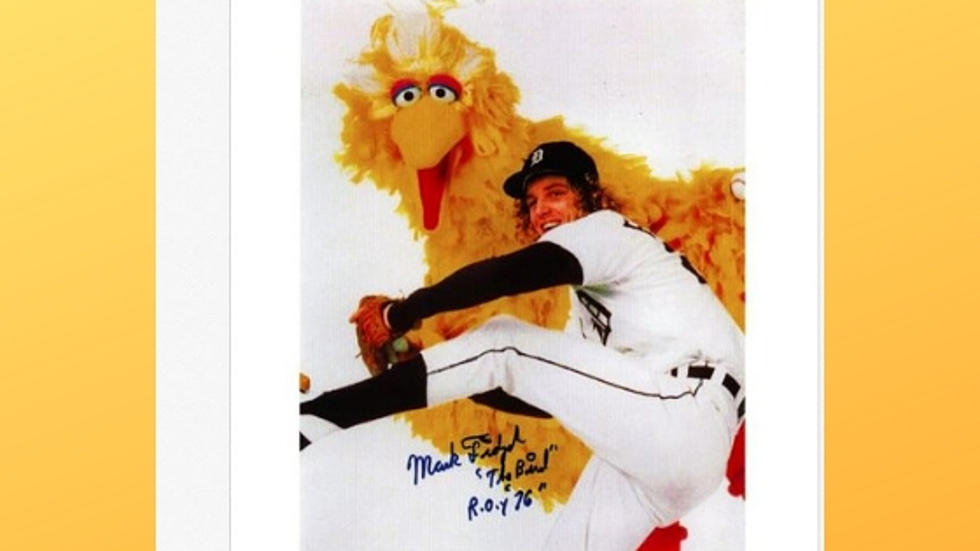 You Can't Get to Sesame Street Without Going Through Michigan
smith3094 via eBay
The iconic children's television show has several connections to the Mitten State.
Can you tell me how to get...how to get to Sesame Street? Michigan is represented on screen and behind the scenes in many ways on the Public Television show; let's count (ah..ah..ah).
1.  'The Bird' and Big Bird
Big Bird, one of Sesame Street's longest -tenured residents, appeared on the cover of Sports Illustrated in June of 1977 with Detroit Tigers' pitcher Mark "The Bird" Fidrych. One of his minor-league coaches noticed the resemblance and gave the 6'3" future star his nickname.
2.  The Robinsons' Michigan Roots
Remember the school teacher Gordon and his wife Susan who was a nurse? Susan's parents are from Michigan and they came to visit on the show after the Robinsons adopted Miles.
Gordon's sister Olivia, later left her job as a newspaper photographer in Detroit and moved to Sesame Street.
In 2006, Kermit the Frog made a visit to East Lansing where he was Grand Marshall of the homecoming parade, went to he football game at Spartan Stadium and received an Honorary Alumni Award from Michigan State University.
4.  Gonzo's Waterskiing Chickens
In a scene from 'Muppets Take Manhattan,' Gonzo is a death-defying stuntman in a water show that takes place on one of Michigan's many lakes. (The scene was actually filmed in New York.)
One puppeteer was born in Michigan and two others went to college in the Wolverine State- one at U of M and another at MSU.
In the wake of his 2010 election, Detroit Mayor Bing declared "Seasame Street Day" and gave Elmo a key to the city.