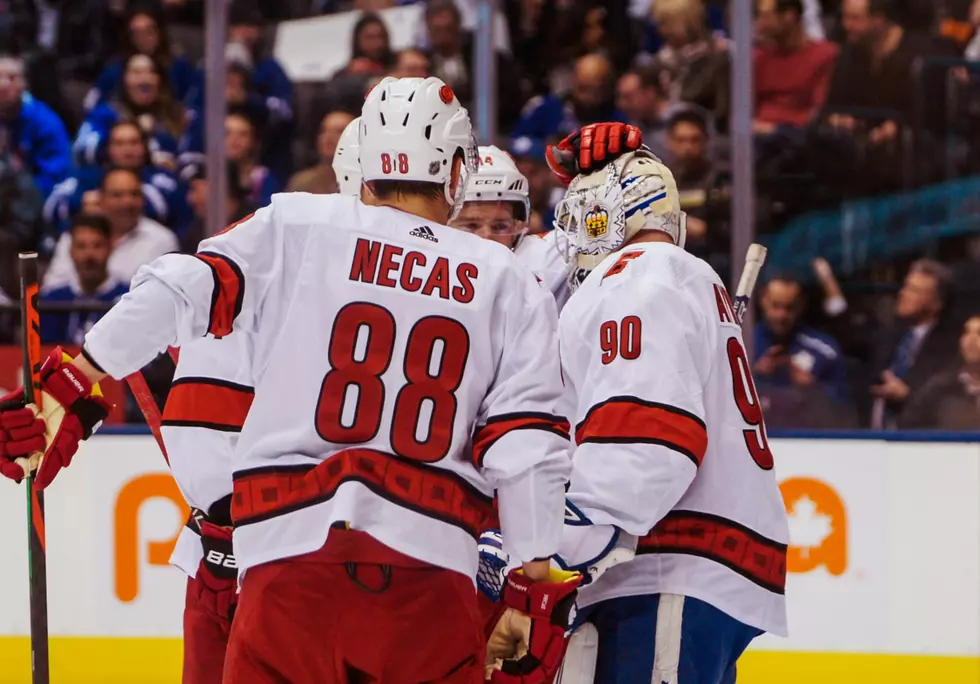 Zamboni Driver Steps In As Goalie, Wins First NHL Game – The Good News
@NHL via Twitter
They're calling it the new "Miracle On Ice."
Dave Ayres is a Zamboni driver for the Toronto Maple Leafs. He also fills in for the Leafs during practice and coaches his own amateur hockey team AND he's a kidney transplant survivor.
He's been a backup goalie for years but has never actually played...until now.
Goalies for the Leafs and the opposing team, the Carolina Hurricanes, were both injured and taken out of the game, so Ayres stepped in and helped the Hurricanes win the game 6-3. He managed to block 8 of the 10 shots taken against him.
The Hurricanes are going to sell shirts with his name on it; Ayres will get some of the royalties and the team will donate the rest to a charity of his choice.
Enter your number to get our free mobile app