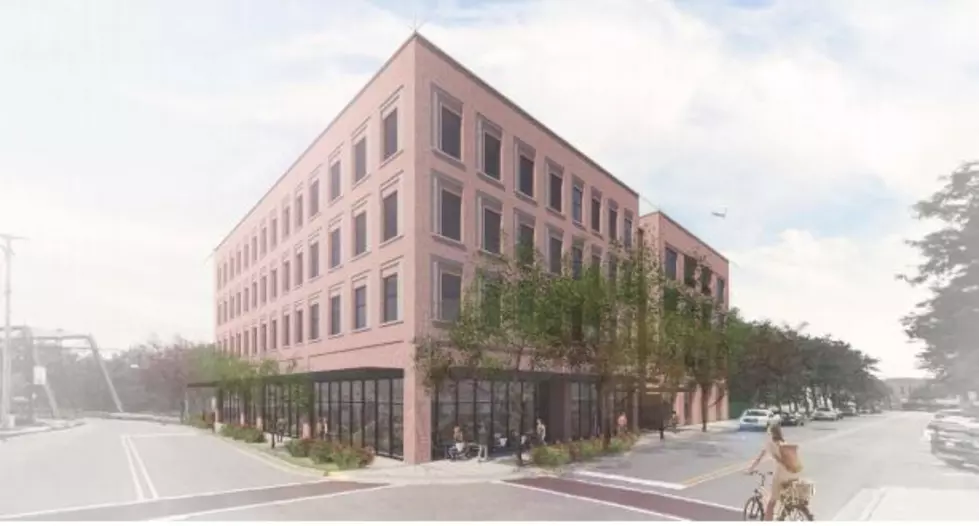 4 To 6 Story Multi Use Building May Be Coming To Allegan
Courtesy of CL Real Estate Development, LLC, Developer
A developer has submitted a proposal to the City of Allegan to develop an empty city owned lot located at 101 Brady Street. The property is riverfront near Mahan Park.
CL Real Estate of Peru, Illinois has developed multiple projects across small historic cities that are similar to Allegan. The development company is proposing a four-to-six story building utilizing the entire lot. The building could include long and short term residential spaces or a boutique hotel on the upper levels and retail shops, a large gathering or banquet type space and a restaurant with patio space on the ground floor. The developer is still exploring the best option for the upper floors, which will be determined after a more thorough market study of the city. Should CL Real Estate move forward with plans on a boutique hotel, there will also be usable rooftop space allowing views of the river.
The developer has recently began expanding into Michigan with their first project happening in Hillsdale. The project in Hillsdale will also be a mixed-use boutique hotel in the downtown area.
The developer would design the exterior of the proposed Allegan building to harmonize with the already existing architecture.
Allegan's DDA and EDC are recommending the City Council move forward with negotiating with CL Real Estate to develop the lot. Discussions between the city and developer will continue.