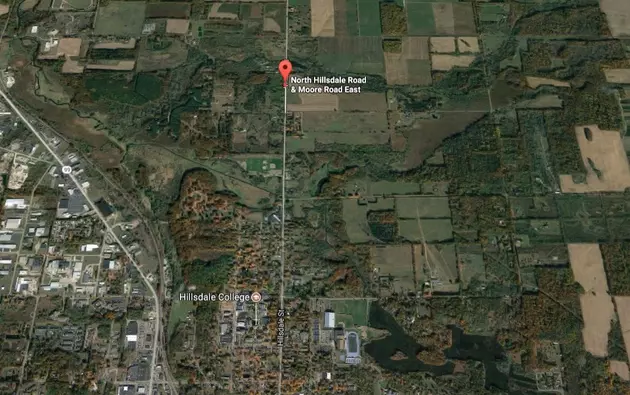 9-year-old Hillsdale Boy Goes Missing For Second Time In A Year
The Boy Went Missing Just North of Hillsdale. (Credit: Google Maps)
A young boy from southern Michigan has gone missing, just 6 months after he last went missing.
The Jackson Citizen Patriot reports that 9-year-old Jace Lyon was last seen Saturday night, at his home in Fayette Township in Hillsdale County; police describe Jace as a "voluntary runaway". In January, Jace ran away from home, sparking a large-scale search effort; he was found hiding in a neighbor's basement two days later.
Jace reportedly told authorities he ran away because he was upset about his mother leaving him unsupervised for lengthy period of time. He was taken from his mother's care after that incident, but as of his disappearance over the weekend he was living with her again.
Police describe Jace as white with brown hair and brown eyes, standing around 4 foot 6 inches tall and weighing around 55 pounds.
They ask that residents in the area look out for evidence of occupation in out buildings on properties.