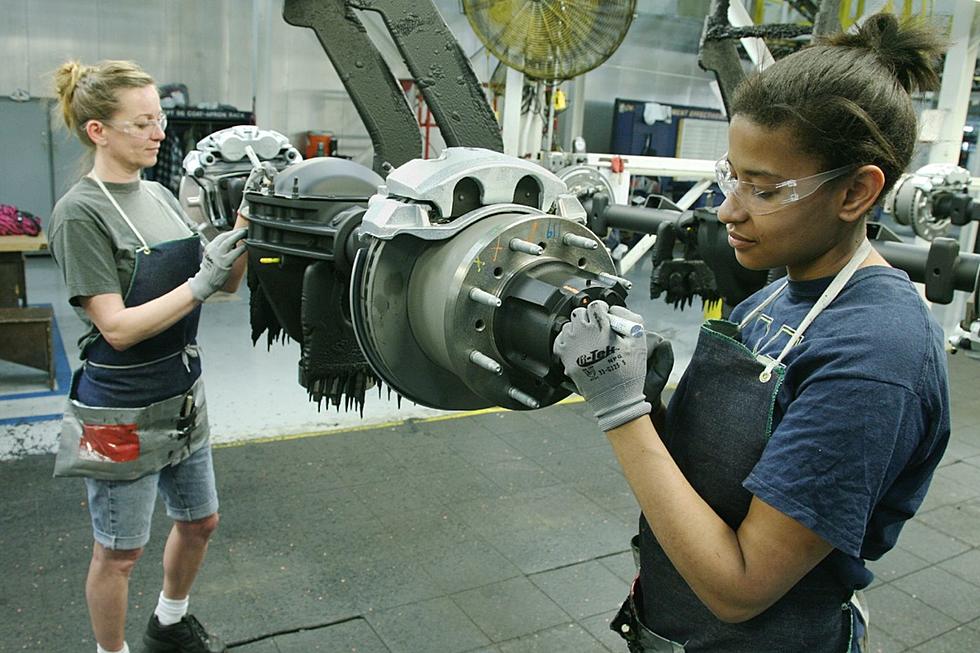 American Axle & Manufacturing's Hiring at Three Rivers Facility
Credit: American Axle & Manufacturing
American Axle & Manufacturing's Three Rivers Manufacturing Facility is recruiting supervisors, production operators, and fork truck drivers at their Unionized facility.  AAM is a global Tier 1 automotive supplier that designs, engineers and manufactures driveline and metal forming technologies that are making the next generation of vehicles smarter, lighter, safer and more efficient.
With immediate openings on their second shift, they are looking for people who want to drive their careers forward.  As a global supplier with more than 20,000 associates at nearly 80 locations serving over 400 customers around the world, American Axle & Manufacturing offers team members a variety of growth opportunities including an apprenticeship program, new team leader positions and per-diem supervisor options.
They also just added a sign-on bonus and an employee referral bonus for new hires through the end of the year. New associates will receive a $1,000 sign-on bonus after 90 days of employment. Current associates will receive $1,000 for referring a candidate who is later hired; as long as certain criteria are met, $500 will be paid out after 90 days of employment and $500 after 180 days of employment.
American Axle & Manufacturing is driven by a culture of Quality, Operational Excellence and Technology Leadership. Join Team AAM today and drive your career forward!
Positions Available:

Fork truck drivers
Production operators
Pay Information:
Pay starts at $17/hr.
Annual pay increases, after 5 years of service top pay is $21/hr.
2nd shift premium is .45 cents and 3rd shift premium is .50 cents
Opportunities for overtime, Sunday is paid at double time
Annual profit sharing
Paid vacations and holidays
Benefits:
Medical, dental, and vision caps out at $34/week, including family plan
Wellness program- earn up to $250 a year by completing incentives
401k with company match
Note: Since this is a Unionized facility applicant, you must be able to work across all three shifts. New associates are often placed on second or third shift for a period of time.
Get a jump start on your new career by applying today at aam.com/ThreeRivers  or go for a walk-in interview at AAM Three Rivers Manufacturing Facility Monday through Friday!