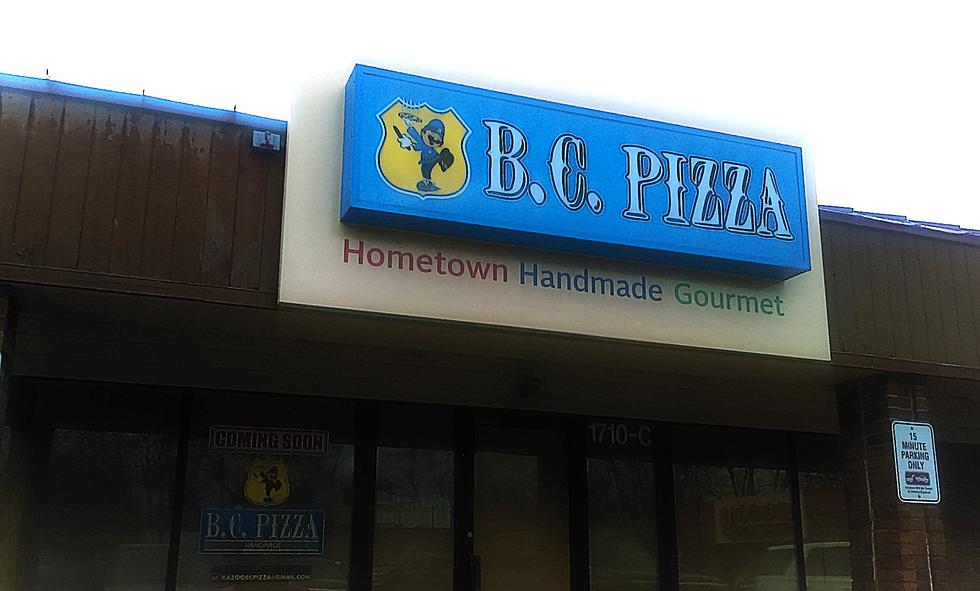 Northern Michigan Favorite BC Pizza Set to Open Kalamazoo Location
Eric Meier/TSM
If you've ever traveled to Northern Lower Michigan, there's a pretty good chance you've grabbed a meal at BC Pizza. The regional chain has plans to open their first outlet in Southwest Michigan along West Main Street in Kalamazoo.
The new Kalamazoo BC Pizza will be in the Tiffany's Village Plaza, part of the Top of the Hill Shops section of West Main Street.
BC Pizza dates back to the late 1980s with the first location in Boyne City. (I believed their hometown lent the BC initials to the chain. Turns out I was wrong and the BC stands for best choice.)
The pizzeria's menu includes the staples like pizza, salads and subs as well as that Michigan pizza joint oddity, Mexican fare like nachos and wet burritos.
The Kalamazoo location will be the southernmost in Michigan so far with the majority of locations stretching from the Straits of Mackinac to Grand Rapids.