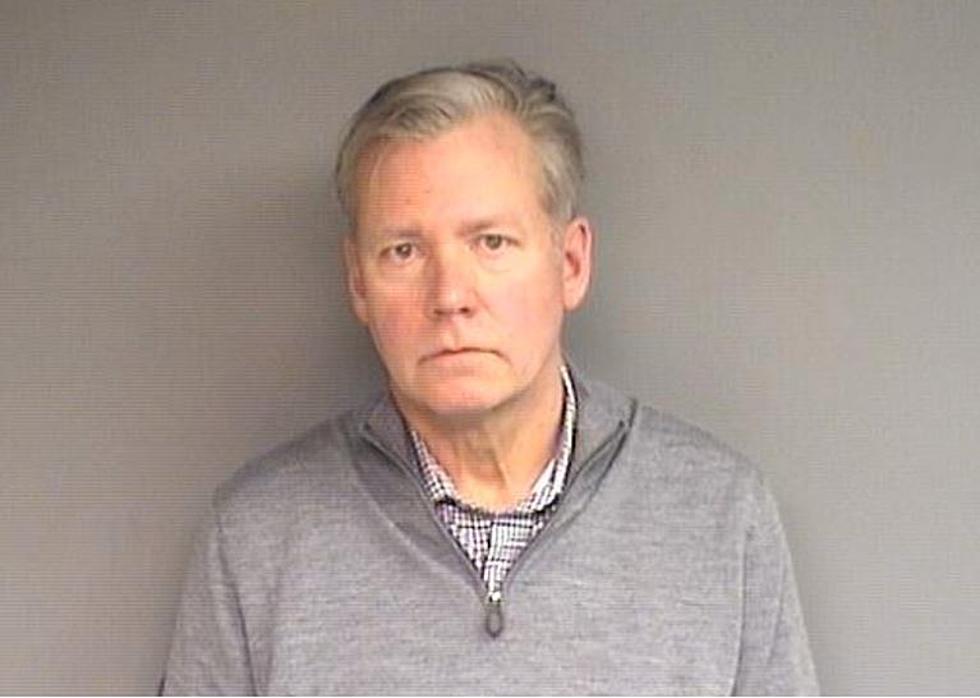 Chris Hansen Responds to His Michigan Arrest Warrant on Instagram
Stamford Police Department
Shiawassee County Prosecuting Attorney caught the 'To Catch a Predator' star caught off guard with arrest warrant.
One time popular Dateline reporter and 'To Catch a Predator' host, Chris Hansen has hit a rough spot over the last couple of years.  In 2019 Hansen was arrested over $13,000 in bounced checks according to NBC News.  According to People.com, Hansen was evicted from his home as part of his ongoing divorce in Jan of 2020 and was charged with harassment (communication in manner to cause alarm) back in Feb of 2020 in Hoboken, New Jersey.
That brings us to his legal issues that just surfaced yesterday.  Scott Koerner, Shiawassee County Prosecuting Attorney told NBC25News.com that a bench warrant was issued for the former TV star,
Hansen failed to respond to a subpoena today in court to present records related to the Shiawassee County Sting Operation that Hansen was involved in back in October.
Chris Hansen responded to the news of his arrest warrant by throwing defense attorney's for an alleged predator under the bus on his Instagram,
The court matter in Shiawasse Co, Mi today resulted from a predator investigation there. Defense lawyers for accused predator Michael Lott had requested video from the investigation. There was miscommunication about a hearing today on the issue. The matter is currently being resolved!
The original sting operation that lead to Hansen's subpoena involved Hansen teaming up with local law enforcement that resulted in the arrest of three adults allegedly attempting to meet up with minors for sexual acts.  You can read that full story from NBC 25 News by clicking here.
---
There are 15 Michigan towns on the list below.  Can you guess what they are?
The 100 Best Places to Live in the Midwest
17 Michigan Children Have Gone Missing Since January 1, 2021
17 Children Have Gone Missing in Michigan Since January 1, 2021
Kalamazoo Woman's Maternity Shoot At The Root Beer Stand
The shoot started out as a joke kinda like "wouldn't it be funny if we did a maternity session here at The Root Beer Stand?" Then the more I thought about it I was like okay we are going to make this happen.