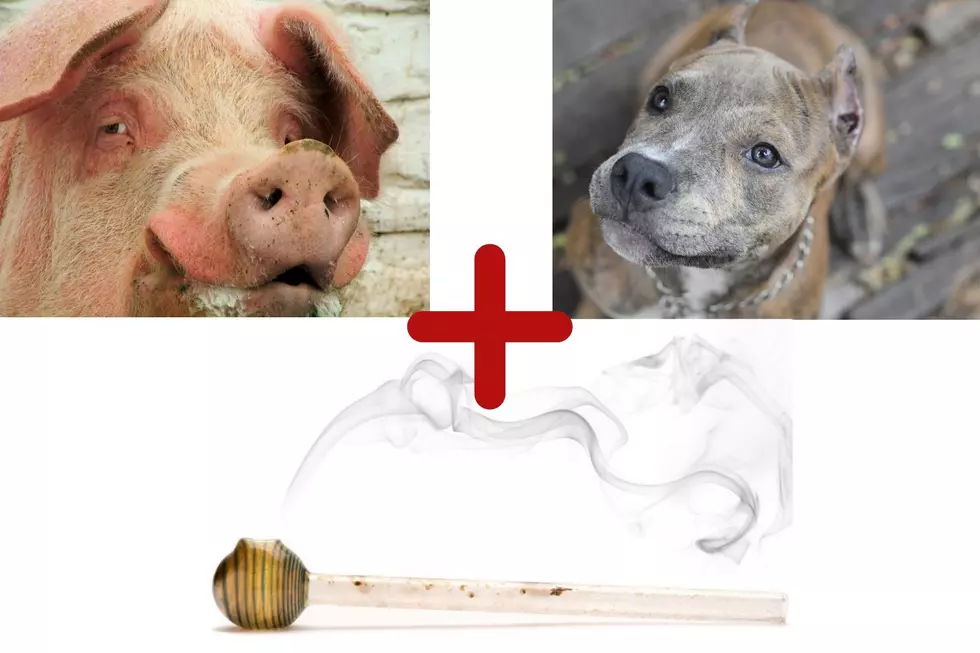 Dog And Pig Fighting Delays Drug Investigation – WHAT?!
IStock , Getty, Think Stock/ TSM
A strange situation that involved a pig getting attacked temporarily distracted law enforcement from a drug investigation in southwest Michigan Thursday.
Van Buren County narcotics investigators went to a residence near Mattawan around 2:00 p.m. Thursday, and as they arrived at the scene they heard sounds of animals in distress. A woman with a wooden board was in the area, and she told officers a pig had wandered into the backyard, prompting the family's dog to bite the pig and refuse to let go. She had been trying to use the board to get them separated but it was not working. Officers used less-than-lethal rounds to break the animals off, and the pig then ran into the woods.
Just as the situation with the animals was resolved, the 28-year-old who police had initially been looking to contact arrived at the scene; police say the subject refused to comply with their orders to remove their hands from their sweatshirt, leading to a scuffle and the subject being taken to the ground and restrained. A search warrant was obtained for the home, and inside officers found things that could be used to smoke meth. No arrests were made yesterday, but charges are being sought for possession of methamphetamine and resisting and obstructing police.​