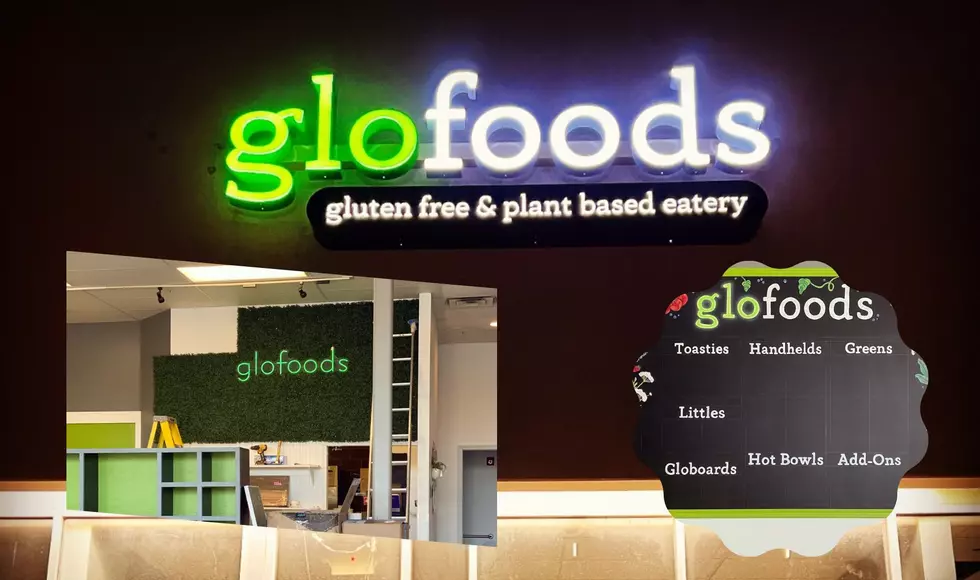 Gluten Free & Plant Based Eatery, 'glofoods' Opening In Portage
Provided By Glofoods
A new gluten-free & plant-based eatery will soon be open in November at 7083 S. Westnedge Ave in Portage called "glofoods" and will feature sandwiches, soups, salads, bowls, kids options, charcuterie, and to-go lunch boxes.
It's been difficult to open a second business, let alone one, in a post-COVID, inflation-driven market. Everything's more expensive and supplies are harder to come by, but Owner Sarah Scott is confident her new spot will drive people in.
As she told me, this new location wasn't jumping on the plant-based fad, but much needed in her family:
Glofoods was created simply out of necessity. There isn't a place like ours in this area of the state and I constantly hear from our current customers how much it's needed for the community. My 1-year-old son was diagnosed with a tree nut allergy and I have gluten and egg sensitivity. I'm so tired of going out to traditional restaurants and second-guessing the menu with my own health.
What They're All About
'glofoods' will be a 100% dedicated gluten-free, peanut-free, and plant-based restaurant that, whether you have dietary restrictions or just want a more healthy meal, there will be lots available like their house-made mac and cheese, potato corn chowder, and pulled bbq jackfruit sandwiches.
There are more and more of these popping up in the area, and I always thought it would be a matter of time before vegetarian eaters had more variety in the area to choose from. It's good that there are so many options now for people to go to and that they're, for the most part, Kalamazoo-area grown businesses.
50 Newish Restaurants & Bars In West Michigan You Should Check Out
These are newish restaurants and bars people in west Michigan recommended for good food and drinks.