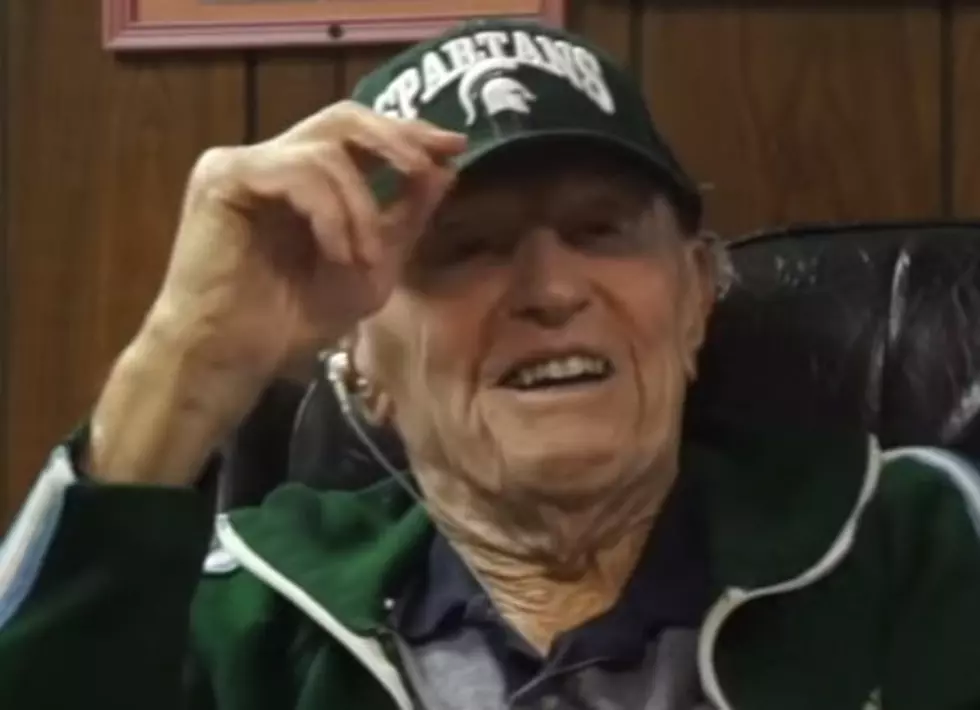 Hall of Fame Galesburg-Augusta Head Coach Passes Away
Legendary Galesburg-Augusta Head Coach Bill Maskill, Sr., talking with a former player in a 2018 video. (Wally Towne - YouTube)
One of the classic and legendary head coaches in Michigan has passed away at the age of 96.
William (Bill) Maskill, Sr., who led the Galesburg-Augusta Rams to three Michigan state football championships in the 60s, another in 1970 and a state runner-up run in his third and his final year with the Rams in 1990, passed away on Tuesday according to Newschannel 3. Maskill retired in 1991 as the winningest coach in Michigan High School Football history at 273-84-2. He remains 16th on the list for most wins.
After six years at Shepard High School, Maskill would eventually build a program at the small school that had just two losing records in his tenure and five undefeated seasons, all with state title or runner-up attached to the seasons. The state titles and runner-ups were based on rankings and not by a playoff, which didn't start until 1975. The best success during the playoff era came in 1990.
Maskill also taught science at G-A and was the athletic director for 26 years.
Up to the day of his passing, many friends, family members and former players would say that he was still sharp-minded and enjoyed talking about the past. Just six months ago, Charlie Chapman had planned a get-together for Maskill's 96th birthday.
Another former player, John (Wally) Towne, was in Galesburg and stopped by the old coach's house to bring back memories of his playing days and family members that are still apart of the Galesburg fabric. This video was from August of 2018.