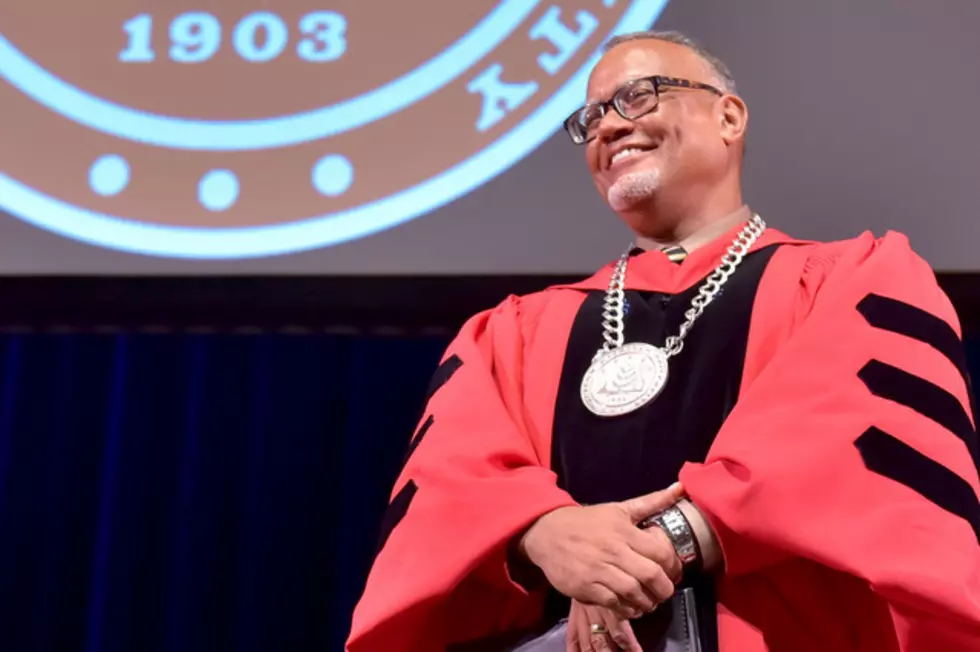 'In The Blink Of An Eye'; Another WMU Graduation This Saturday
WMU President Edward Montgomery (Photo courtesy of WMU University Relations)
Whether it's four years or five (or more), chances are it seems like just yesterday that it was the start of freshman year. For some Broncos, that adventure will end Saturday when WMU will graduate over 1700 studentsthis Saturday. There will actually be three ceremonies at Miller Auditorium.
This will be new WMU president Edward Montgomery's first commencement at WMU. The school says he be presenting 1,260 bachelor's degrees, 443 master's degrees and 31 doctorates.
WMU 's graduation schedule for Saturday is:
• The 9 a.m. ceremony is for graduates of the College of Education and Human Development and Haworth College of Business.
• The noon ceremony is for graduates of the College of Engineering and Applied Sciences, College of Health and Human Services, and Extended University Programs.
• The 3 p.m. ceremony is for graduates of the College of Arts and Sciences, College of Aviation, and College of Fine Arts.
Tickets are required for guests to attend commencement, and each participating student is eligible to reserve up to four guest tickets. All seats are general admission. Guests who need accessible seating or other accessibility services should call (269) 387-2320 to make arrangements.

Graduates who reserve their tickets before Friday, Dec. 8, may request up to two additional tickets from Tuesday through Thursday, Dec. 12-14. While quantities last, additional tickets will be available on a first come, first served basis.

Guests without tickets may view the commencement ceremonies live on a large screen in Room 2028 of Brown Hall, which is near Miller.
BONUS VIDEO