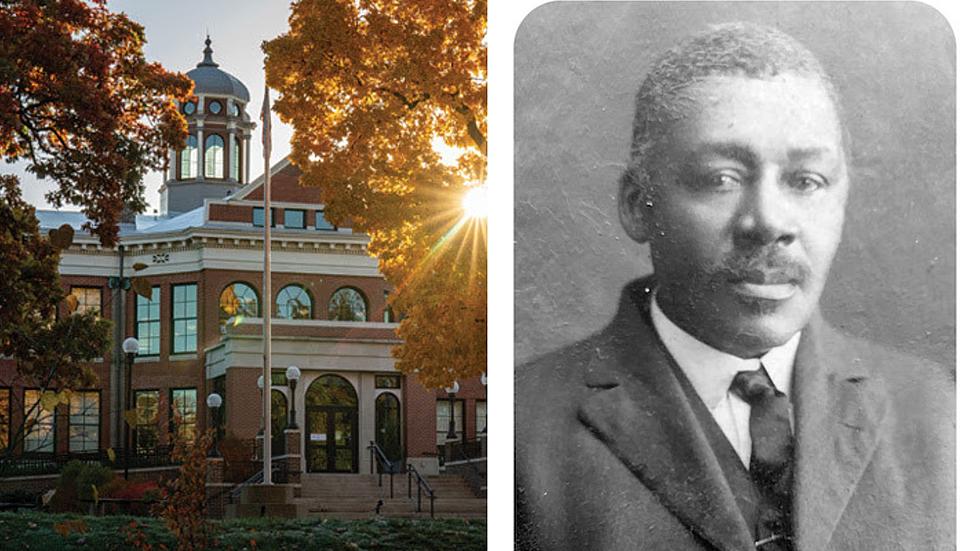 WMU To Honor Kalamazoo's First Black Builder
Canva/Annette Taborn Facebook
Western Michigan University has been helping students earn college degrees and set themselves up for success since 1903 when it was established as the Western State Normal School before eventually becoming Western Michigan University. Slowly over time the WMU campus began to grow as it was nestling into the streets of Kalamazoo and making a name for itself.
Now, there are multiple Western Michigan University campuses, but the main campus is the one that holds most of the historic value. There are almost one hundred buildings and sports arenas making up the campus now but none of them are more storied or important to the school than Heritage Hall, which is now the Bronco Alumni House. Heritage Hall isn't the most important because it sits above the rest of campus but for two other reasons.
Firstly, Heritage Hall will forever be the heartbeat of the Western Michigan University campus as this was the first building on campus. Way back in 1905 Heritage Hall, which was called East Hall back then, opened its doors for the first time. This was the building that started it all and would be one of the first buildings that started everything for Albert J White.
Albert White was an African American builder who opened his own construction business in 1885, just 20 years after the abolishment of slavery. He then left an enormous impact on Kalamazoo as he not only built Heritage Hall but also third Kalamazoo Central High School, Nazareth College, a section of the Kalamazoo Paper Mill and many buildings, according to local history.
On Wednesday, November 29th, Western Michigan University will be hosting an event in the honor of Albert White. They are inviting the public out to take in his work, learn more about his story, and honor his family as a token of appreciation for his work. The event will be at 3pm and will be at none other than Heritage "East" Hall and WMU is asking that those interested in attending RSVP by Wednesday November 22nd so they can accommodate all guest.
Take a Look Inside Michigan's Most Beautiful Building
The Guardian Building, in Detroit, stands out as the most gorgeous building in the entire state.
Gallery Credit: Google Maps, Youtube, Tiktok
20 Must-See Michigan Buildings
Michigan is home to some of the most talented architects in the country. From residential to commercial projects, these architects have left their mark on the state with their unique designs and innovative ideas.
Gallery Credit: Big Joe Pesh