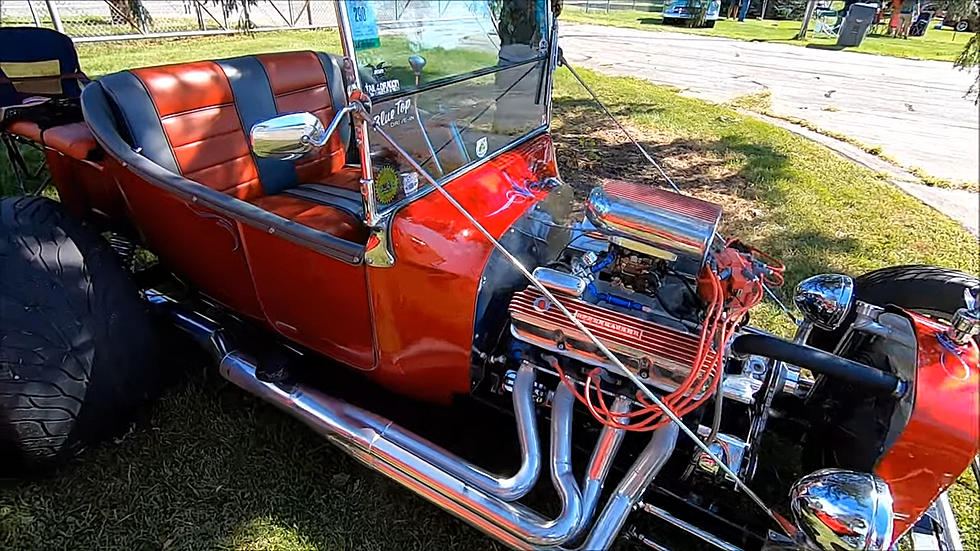 Nearly 2,000 Street Rods Will Roll Into Kalamazoo
Jim Anderson/YouTube
The Summer of '23 officially ends September 23rd, and in its last gasp, the 43rd annual Street Rod Nationals North will supply a fitting end during its final days. Nearly 1,800 street rods, muscle cars, custom cars, trucks, and specialty vehicles from all over the North Eastern United States and farther will roll into Kalamazoo onto the grounds of the Kalamazoo County Expo Center and Fairgrounds. 
Each car will have been manufactured more than 30 years ago. A variety of cars and trucks will be on display, ranging in value from $8,000 to $100,000.This makes an average of $28,000 per vehicle with a total worth of over $50 million dollars in attendance. 
Sounds Fun..When Is It?
It's a weekend event, taking place September 8th-10th and you can expect to see classic cars throughout the Kalamazoo area as car lovers drive their own vehicles to the show. Not only will cars be on display, but a variety of events will be taking place throughout the three-day event.
Classic Cars Will Abound On The Streets of Kalamazoo
Events All Weekend Long
Among the events are Streets of Rods, 29 Below Rodders, Pro's Picks, Antique Tractor Display, and the Camaro Car Club display. There will be a Friday afternoon parade to help kick off the extravaganza. A swap meet will take place along with the Sunday rodders worship service. 
One of the highlights of the event will be the "Spotlight Builder" display featuring Joe & Paul Van Nus of Dutchboys Hot Rods from Vicksburg, Michigan, showcasing their latest creations. Visitors will have the opportunity to check out their amazing work up close. 
Nearly 2,000 Classic Cars Will Fill The Expo Grounds
A Trade Show Will Also Be Taking Place
Not only will classic car owners be able to view these classic beauties, but they will also be able to purchase specialty automotive equipment for their own rides. Dozens of manufacturers and dealers will be selling their parts, accessories, and supplies in the exhibit building and on the grounds. 
Camping Will Be Available
Would you like to make it a weekend-long event? Camping & trailer parking are both available at the Expo Center. For camping, you can contact 269-388-8778. For trailer parking, contact 864-663-7353. 
Some Of Your Favorite Classic's Will Be On Hand
So What's This Going To Cost Me?
Tickets are available at the gate. Spectator ticket hours are from 8:00 am to 5:00 pm on both Friday and Saturday, and 8:00 am to 12:30 pm on Sunday. Admission is $19.00 for individuals aged 13 and above, $6.00 for children aged 6 to 12, and free for children 5 and under when accompanied by an adult. A family pass for 2 adults and 3 children (12 years & younger) is available for $40.00. A $2.00 discount is offered to all active military, seniors over 60, and NSRA members (all with proper I.D.) (One discounted admission per person). 
This is being promoted as a must-attend event for car enthusiasts of all ages. It will be a great chance to take "selfies" of you and the kids, alongside some impressive "rides" from years past. 
Here's A YouTube Video of the 2021 Street Rod Nationals North
Nine Michigan-Born NASCAR Drivers With Notable Wins
These guys started their engines in the Mitten State before finding themselves in the winner's circle.