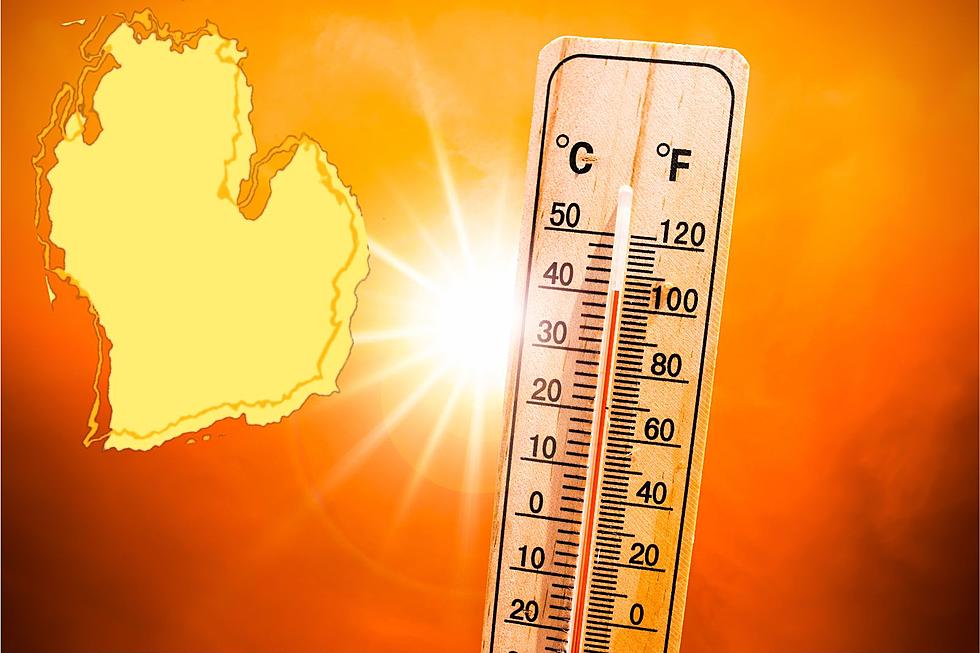 Which Michigan County Has The Warmest Summer?
Canva
Summer is here in The Mitten. Temperatures tapping that 90-degree mark for a few hours in the afternoon will tell you that much before the actual first day of summer on June 21.
As a transplant from the south and someone whose entire wardrobe is black, the Michigan weather is pretty great right now for me. Back in Sweet Home Alabama it's well over 90 degrees for most of the day, plus the 20-minute daily thunderstorms before a huge tornado producing system comes barrelling through. Yeah, no thanks. I don't miss it.
What's more, I think I found the sweet spot in Southwest Michigan where the summers aren't too hot but also aren't too cool.
Stacker ranked the top 25 of Michigan's 83 counties by the warmest summer temperatures using data from the  National Centers for Environmental Information. Much of Southwest Michigan landed arounded the middle of the list. While that's still on the high end for the bulk of the state, it's not like we're baking cookies on the dashboard either.
Calhoun County came in at number 19 on the list, with a historical average temperature of 69 degrees, though in 2022 the average was 70. Not quite as nice, I guess, but could be worse. After all, the county I'm from in Alabama averaged 76 degrees. Gross.
Kalamazoo County was a bit higher on the list, taking the number 11 spot. Kalamazoo County also averages 69 degrees historically, but it's 2022 was a bit warmer than it's neighboring county to the east at a whopping 71 degrees.
Elsewhere, the most populated county, Wayne County, almost took the prize as the warmest county, falling short at number 2. Wayne County averages 70 degrees historically, but saw a 3-degree increase in 2022 up to 73.
But the hottest county in Michigan is just to the south of Wayne County. It's Monroe County, which has just a fraction of  a degree difference to edge out Wayne. Clearly, there isn't much discrepency bewteen these Lower Peninsula counties in how our summers play out.
Still, if you want to see where other counties fall on the list, check out Stacker's full top 25 list. Live in the Upper Peninsula and want to know your county's summer temperature averages? Check out the National Centers for Environmental Information Michigan interactive map and dataset.
These 9 Lazy Rivers Are Perfect For A Hot Michigan Summer
Summertime in Michigan is filled with endless possibilities of how you can have fun outdoors. One of the most relaxing ways to have fun is to go tubing down a river in Michigan. These are 9 lazy rivers that are perfect for a hot Michigan summer.
Nine Things You Shouldn't Leave in Your Car on a Hot Michigan Day
Leaving these items in your car on a hot summer day in Michigan can have consequences ranging from mild to severe.