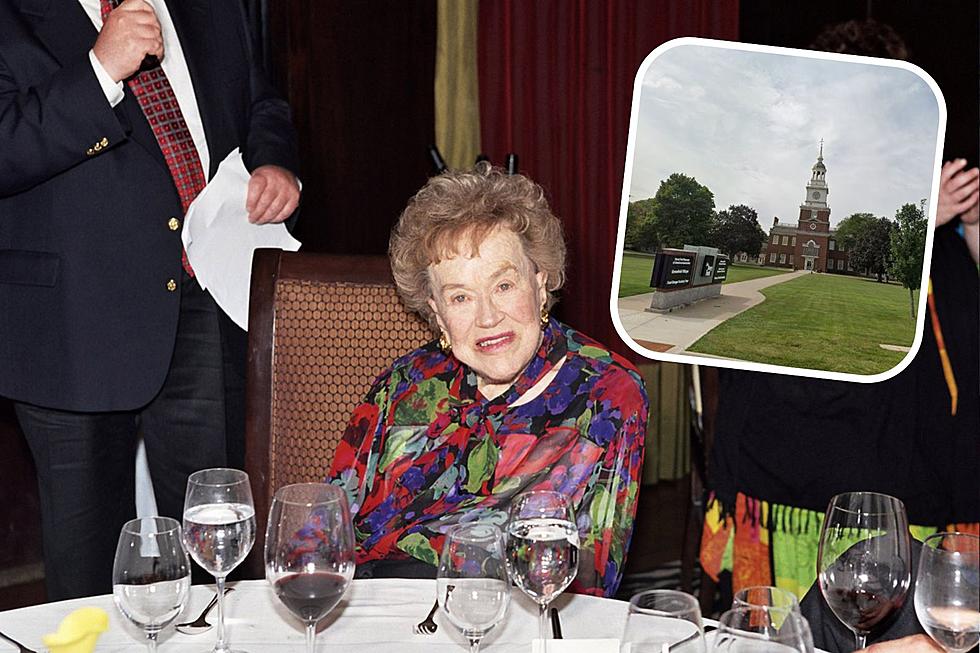 Love Julia Child? New Exhibit Set to Debut at Henry Ford Museum
Via/ Getty, Via/ Canva, Via/ Google Maps
Growing up, the Joy of Cooking was a staple in my household.
I mean, it rarely left the bookshelf but, I saw it every day!
Julia Child, the mind responsible for the ever-popular cookbook, The Joy of Cooking, was known for making French cuisine easily accessible to Americans. Aside from creating cookbooks, she was also one of the first women to host her own t.v. cooking show:
You can read more about her life and accomplishments here.
Or, plan a trip to the Henry Ford Museum to check out the all-new exhibit, Julia Child: A Recipe for Life.
The exhibit, which debuts on May 20th, will feature a number of experiences like:
The sounds and smells of Julia's kitchen
An interactive The French Chef t.v. set
Video and audio documentation of Julia's life
And more. See everything included with this exhibit here.
This is a traveling exhibition that's brand new. Meaning, Michiganders will be the first to see it, as reported by mlive.com.
The exhibit will be free to visit for Henry Ford Museum members. Non-members will be charged $30 for adults, $22.50 for youth ages 5-11 for admission to the museum. The exhibit is included with the admission price.
While that same copy of The Joy of Cooking from my childhood remains on my bookshelf practically untouched, there's no denying the legacy Julia Child left behind and the lessons, like how you can mess up and still make a delicious meal, are ones that still hold water to this day.
Visit the Henry Ford Museum's website to see all of its current and upcoming exhibits.
Inside the Wacky Taxidermy and Miniature Museum in Mackinaw City
What started as a passion project during the pandemic has blossomed into a museum that you can visit in person in Mackinaw City.
7 Factory Tours You Should Check Out in Michigan
Ever wonder how your favorite beer is made? What about cars? Parade floats? You'll find it all at these factory tours across the state of Michigan.