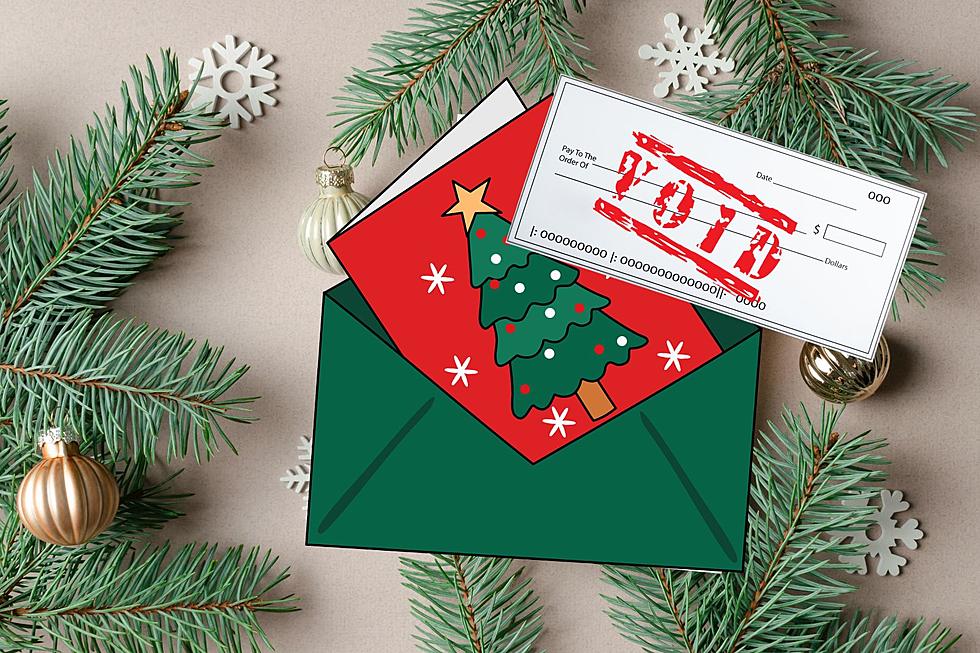 Michiganders Urged to Avoid Sending Checks In Mail This Holiday Season
Canva
We typically see a rise in scams as the holiday season approaches each year; sad but true!
Too many people forget the real reason for the season and unfortunately those with the biggest hearts are also the biggest targets for these ne'er-do-wells and scammers-- especially during these extremely tough economic conditions.
As you're getting you're you're wrapping up (or just starting!) your holiday shopping and preparing to mail out your presents this year, keep this in mind: the Financial Crimes Enforcement Network, FinCEN, is urging Americans to avoid sending checks through the mail if at all possible.
FinCEN and the Associated Press report in 2021 alone the U.S. Postal Inspection Service reported roughly 300,000 complaints of mail theft. Add in all the holiday cards filled with cash and or checks? It's not a matter of if your mail gets stolen, but when. 
Adds FinCEN,
Despite the declining use of checks in the United States, criminals have been increasingly targeting the U.S. Mail since the COVID-19 pandemic to commit check fraud
While most of us have at least graduated to debit and credit cards, or even tap to pay features like Google Pay, a good majority of the U.S. population still use paper checks including business owners and the elderly.
Think about all the Christmas cards stuffed with checks from grannies across the country that must go through the mail system each year; that could all be gone in a flash!
How Do They Do It?
In most cases these criminals do it the old school way: by going through U.S. post office or residential mailboxes and looking for envelopes that appear to include greeting cards, bill payments, or personal checks.
According to WIVB the most common type of check fraud is called "check-washing" where criminals simply changes the names and payment amounts to suit their own needs.
How To Avoid It
Experts say it's best to avoid sending checks via mail altogether, opting for digital payment options. If you absolutely must mail a check do not place it inside your own residential mailbox with the red flag up, instead drop it off inside your local post office's drop box.
Another option that is particularly helpful to businesses is "positive pay". This service allows you to pre-authorize a check for a certain amount; that way if the check does fall into the wrong hands the scammer can't "check-wash" it and change the amounts.
Michigan—Your Antique Ceramic Christmas Tree Could Be Worth Some Money
You may have seen this at your grandma's house growing up. It came out for Christmas, and you had to be extra careful around it so you wouldn't accidentally break it: antique ceramic Christmas trees. These vintage trees are making a huge comeback right now. You can find newer versions in stores, but it's the older antique ones that could be worth a good bit of money these days. Take a look at some ceramic Christmas trees below to get an idea of some of the styles you should keep an eye out for.
Gallery Credit: Kristen Matthews
How to Find the Right 'Feel' For Your Michigan Christmas Tree
How heavy are your ornaments? Will your pets be climbing it? Do you hate itchy needles? Finding the right Christmas Tree can be challenging, here are some tips from Michigan State University on how to find the perfect tree for your family this season.
Gallery Credit: Scott Clow