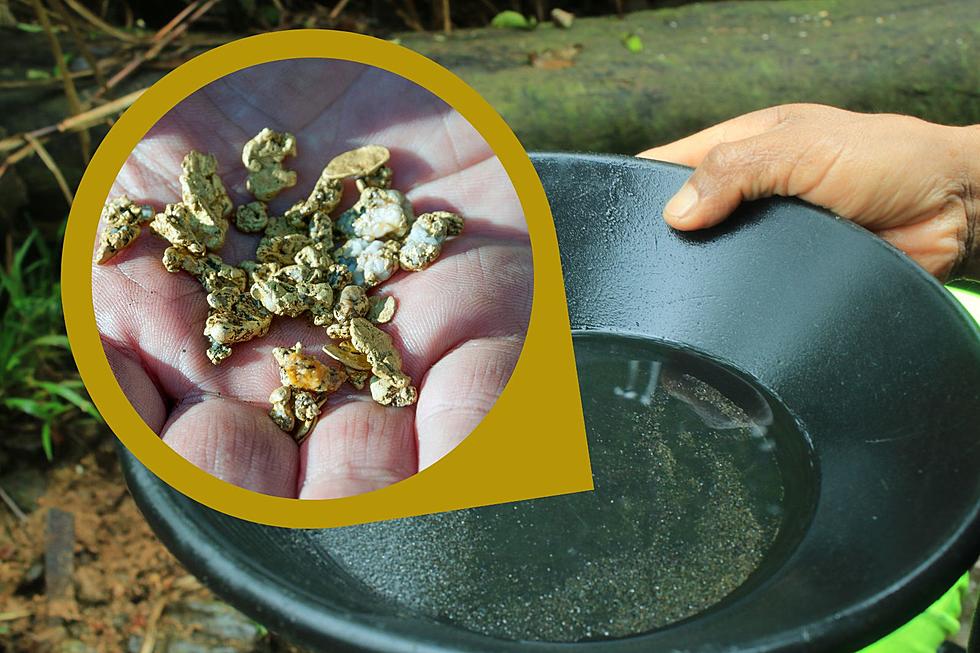 Wait, Can You Actually Pan for Gold in Michigan?
Canva
The rush is on!
You hear about the famous copper mines in Michigan's Upper Peninsula and I know about the gypsum mines in Grand Rapids, but I never thought to wonder until now: is it actually possible to pan for gold in The Mitten?
Panning for gemstones and/or gold has always been on my bucket list, but it just feels like something you had to go "out west" to do, like Colorado or Montana. OR Maybe I've just been watching too many reruns of The Brady Bunch where they visit that ghost town near the Grand Canyon.
Whatever the case may be I'll admit, I was not aware that panning for gold is something I can do right here in my home state-- or in my backyard! Did you?
What Are the Laws?
"Recreational prospecting" is what the State of Michigan refers to it as and yes, it's legal. Specifically on state-owned land like state parks the Michigan DNR says,
Recreational gold prospectors have permission to pan for gold on land where both the surface and mineral rights are owned by the state. In general, this activity is intended to be recreational in nature. There are limits on the amount of gold that can be taken in any given year, and power sluicing is prohibited.
Of course there are some areas that are off-limits to recreational prospectors due to its affect on wildlife habitats or streams and rivers, so be sure to check the official guide before you start digging away.
Where to Find It
First things first: you're definitely not going to strike it big and get rich panning for gold in Michigan. So if that's your goal you'd better pan elsewhere! But according to MLive when it comes to gold, "It's all over Michigan."
Warren Bennett, president of Michigan's Gold Prospectors Association of America (GPAA) chapter tells MLive,
A lot of what we find is the flour gold and it takes quite a bit of that to add up...If you hit the right spot where the gold is concentrated, then you will make some money. But, more or less, it's a hobby
So yes, while technically there is gold all over Michigan it might take you a while to find it. There are several known prospecting sites in the Lower Peninsula including just outside of Ionia in Pewamo, Michigan.
Barkus Campground is a privately owned pay-per-dig prospecting site and campground. For $10 per prospector campers are invited to dig and pan for gold in the Stony Creek. Find campground and prospecting info here.
There's also reportedly another panning hot spot near the Nottawa Creek outside of Athens, Michigan but I can't find much information about that. Maybe it's Southwest Michigan's best kept secret?
Have you ever tried panning for gold in Michigan?
Gold Found at Lake Superior
Clark Mine, Copper Harbor