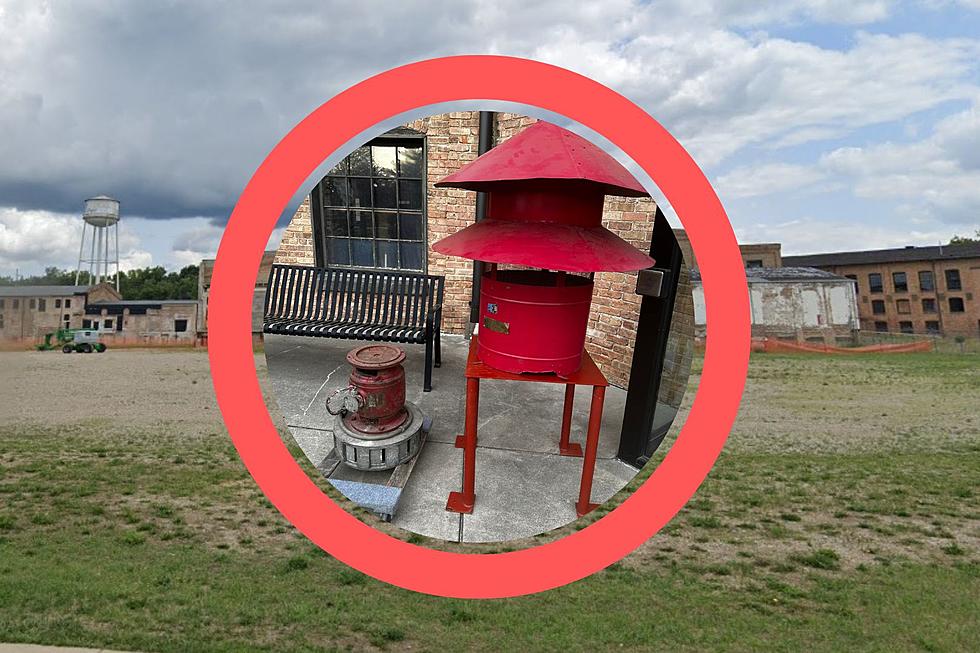 Sound Off, Plainwell! Historic 'Noon Whistle' Is Restored, Will Sound Off Daily
City of Plainwell - Government via Facebook/canva/Google Maps
It's something that hasn't happened in, well, I'm not sure how long because I'm a youngster-- but I still think this is pretty cool! For the first time in years the historic "noon whistle" has sounded off in Plainwell once again. How much do you know about it?
See, I'm from Allegan so I'm not entirely familiar with Plainwell's noon whistle but I think I get the idea. Judging from my limited Plainwell knowledge I'm guessing this whistle sat atop some local paper mill or other factory in town and signaled the start of the lunch hour-- just a wild guess!
I do recall seeing a post in one of the local Plainwell history groups on Facebook where current Plainwell Mayor Brad Keeler announced the city had acquired the original whistle. Plans were to restore the whistle and re-install it on the roof of the old mill where it could "sound off" once again.
A year later and that's exactly what happened; on August 31, 2023 the noon whistle blared once again, although things didn't go entirely as planned! Says Mayor Keeler:
Plainwell has had a noon whistle since the late 1800s. A steam whistle on the mill then replaced by the electric siren in 1952 that we have now, on top of the old fire hall. However today it malfunctioned. It was only supposed to blow for 10 seconds, instead it blew for one full minute, having technical difficulties, please stand by.
To be honest, as on outsider this "whistle" is triggering my anxiety a bit! When I hear a siren like that I immediately think "seek shelter" but to lifelong Plainwell residents the sound is a welcomed memory! Here's what locals had to say:
"Makes me think of my childhood" - 

Lacey Mcelfresh
"Oh that sound… that sparks a few memories." - Craig Nelson
"I remember those days! I would be visiting my grandma McCarten and I loved the noon whistle, just because I would know what tv shows were going to be on. So happy to have it coming back to life." - 

Bobbi Joe Vandervort
"I remember the noon siren,. We would be put working with my Grandpa Hyde back in the garden when it let go and we knew it was time for lunch." - 

Fran Kinnane
The City of Plainwell says the noon whistle will sound off Monday through Saturday at 12:00 p.m. Watch the test run below:
Michigan Treasure Hunter Uncovers Civil War Era Buttons at Old Paper Mill
Michigan treasure hunter, James Stottlemyer, has unearthed historical, civil war era buttons at an abandoned paper mill. Check out his coolest finds and the stories behind them...
4 Quaint Towns in Michigan That Are Just Begging For A Hallmark Movie
From Saugatuck to Mackinac Island, here are 4 communities across The Mitten that Hallmark should consider as the backdrop for their next movie!