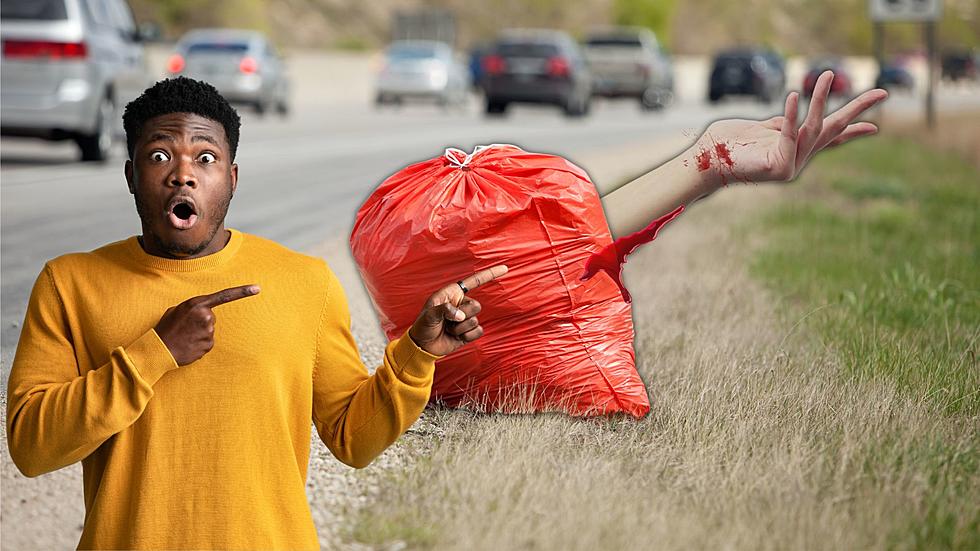 'Severed Hand' Found On US-131 During Adopt-A-Highway Cleanup
Canva
Well... this was unexpected, and the LAST thing you'd expect to see while cleaning up a highway during a volunteer event. But, it happened, and of course, it's weird.
While Michigan State Troopers were cleaning up US 131 on Friday, near Cadillac, they stumbled across something out of a CSI storyline... a severed hand.
"They're not writing citations. THey're literally cleaning the freeway."
Michigan State Police sent out troopers to pick up trash, and other discarded objects along the highways over the weekend as part of their Adopt-a-Highway campaign. It happens a couple times a year, where groups of people "adopt" a section of highway, and help clean it up.
Typically, the sections are just a few miles at most. But once you "adopt" that section, you're asked to just volunteer your time, and help "pretty things up" a bit.
Well, State Troopers got a bit of a shock on their own section of highway to clean up, just outside of Cadillac on Friday - What looked to be a severed hand in the grass.
"They had an interesting find."
Now, if you're wondering why you're able to actually SEE the severed hand in this photo... it's because it's not real. It's a rubber fake, likely used as a prop for a halloween show, or a horror movie.
Once officials figured out it WASN'T real, they had a laugh about it, and posted it to their socials. They even "bagged it and tagged it" in evidence bags to make it look more official.
I really hope, the trooper who was cleaning that stretch of highway gets to keep the hand, and puts it on his desk, or in a book case around his office. What a conversation starter that'd be.
10 Worst Towns In Michigan To Be In A Real Life Horror Movie Scenario