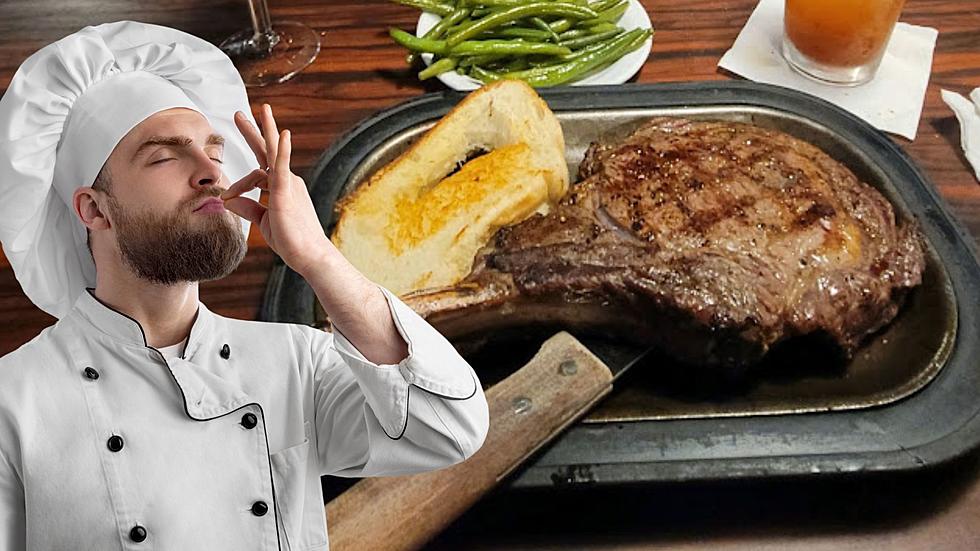 Six of The Best West Michigan Steakhouses That Aren't Part of a Chain
Yelp/Canva
Finding a good steakhouse is always a great feeling. You find that spot that cooks your steak to perfection. It's the right color in the middle, the grill and char on the outside is immaculate, and the sides are to die for.
Thankfully, you don't have to drive to Chicago, or Detroit for some of the best steaks in the area. There's plenty in western and southwest Michigan that can give you that unique experience, and of course, that prime cut of beef.
Don't get me wrong, sometimes those Applebee's and Texas Roadhouse steaks just hit right. The price is right, and your need to feed on some beef is fulfilled. And for what you're paying, you really are getting something decent most times.
But, there's no mistaking those special moments when you can visit a true steakhouse. Many have open fire grills RIGHT in front of you as you walk in. Some even allow you to PICK your specific steak. But the time and dedication that's applied to a true steakhouse steak is next to nothing else.
And yes, West Michigan does have some great options, and many of them aren't far from Kalamazoo.
So where can you get a true steakhouse experience in west Michigan? We've got a few of the best listed below, and let us know if you've been to any of these.
The Best of West Michigan Steakhouses
Get a great steak without traveling to Detroit or Chicago.
Michigan Restaurants Where You'll Get the Best Steak
From Small Towns to Big Cities in the U.P. and Lower Peninsula these are Michigan's best places to get a flavorful steak.