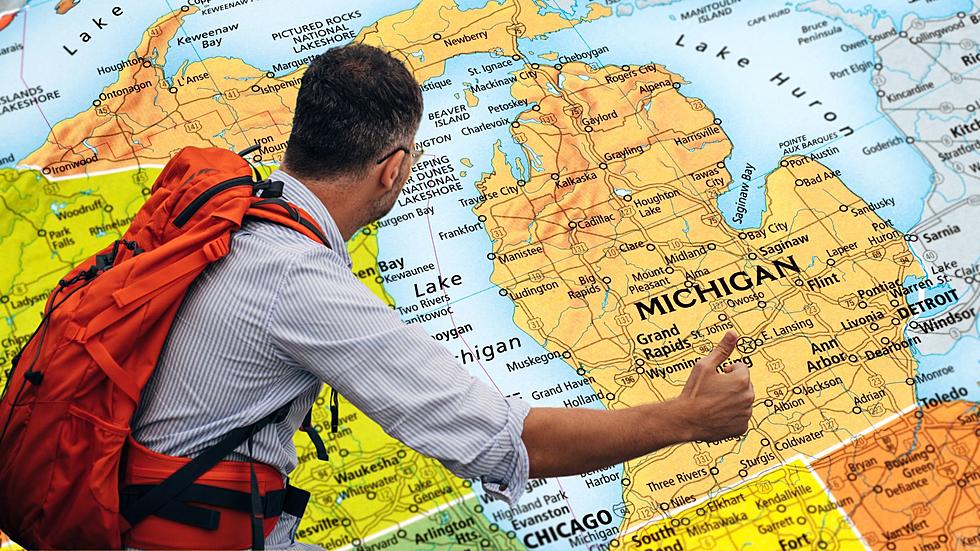 Would These Michigan Counties Leave If Given the Chance?
Canva
There's always talk from Wisconsin, and parts of the U.P. to one day either create their own unique state, or secede to be part of Wisconsin. But if actually given a chance, would there be any counties in Michigan that would consider leaving the Mitten state?
Actually, we picked four counties that are the most likely to leave, and the arguments are pretty solid. In fact... maybe they SHOULD leave Michigan.
First of all, let me point out that NONE of the 68 counties in Michigan's Lower Peninsula would ever consider secession. Their only options for leaving would be Indiana and Ohio. And now self-respecting Michigander would ever wish that on anyone.
BUT, when you start looking at the Upper Peninsula, things aren't as certain. Most of the U.P. is very closely connected to the "up north" parts of the lower peninsula, and the connection via the Mackinac Bridge just makes sense.
Also, we won the U.P. in the Battle of Toledo, so... it's ours.
HOWEVER, there are four counties that, if we're being completely honest, are practically no longer a part of Michigan.
I'm talking about Gogebic, Iron, Dickinson, and Menominee Counties, all of which border Wisconsin to the northeast. So why these counties?
1. They're all on Central Time. These are the only four counties in the state of Michigan that aren't on Eastern time, which means, they're already an hour behind Michigan Time.
2. Most of the residents have a distinct accent. I've met people from all four of these counties, and if you only had a short conversation with them, you'd think they were already Wisconsinites.
3. Most of them are Packers Fans. Gross. If you're gonna live in Michigan, at least give some love to the Lions, even though they've been a rough team to watch over the past few years (decades really). But you have to at least have SOME love for your home state teams. And don't get me started on the strange Vikings fans up there, too.
So really, all four of these Michigan Counties are already practically part of Wisconsin, so maybe we cut a deal with the Cheese State to take them on, and see what we can get in return. Maybe Giannis from the Bucks to the Pistons?
Here's Where You Can Swim out of Kalamazoo County
Granted there are also some smaller creeks and drains that are there, but that's either gonna be a shallow swim or really nasty...