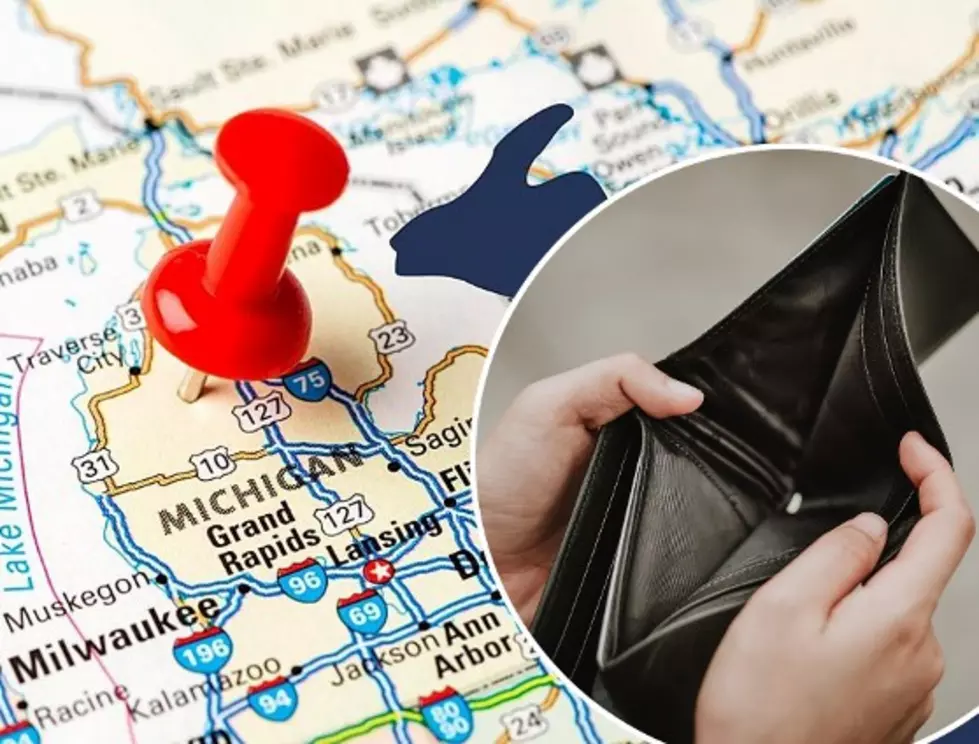 Do You Live In One Of Michigan's 10 Poorest Cities?
Canva/interstid
People say money does not solve problems. I am guessing the people that say that and believe it to be true, have money.
My guess is money could solve a lot of problems for the people that live in the ten poorest cities in Michigan. According to The Worker's Rights, these 10 Michigan cities are on the list because of the following reasons,
An above-average percentage of people live in poverty.
An above-average percentage of people are unemployed or are not earning as much as they should.
Unfortunately, we tend to see the same cities on this list year after year. Flint and Detroit are on the list as are Highland Park and Saginaw, you can see the complete list below. I would like to point out that just because these 10 cities are on this list, it does not mean they still do not have a lot to offer.
Michigan cannot have a list of the poorest cities, without having a list of the richest cities. The wealthiest cities in the Great Lakes State include Birmingham, Grosse Point Park, and East Grand Rapids. You can see the complete list of the 10 Richest Cities in Michigan here.
If you live in one of these cities, I am curious to know what you think about being a part of this list. Please be sure to reach out with any thoughts or comments.
Here are the 10 Poorest Cities in Michigan.
10 Poorest Cities In Michigan
See Inside: Flint's Farmers' Market
See views and businesses from inside the flint farmers' market
A Look at the Decaying South Flint Plaza
Opened in 1961, South Flint Plaza was once a hustling and bustling shopping plaza. Now, the strip mall is all but completely empty and sits decaying on Fenton Road. Take a look at what's left of the once-popular shopping center in Flint.
Meet the Flint Area Folks Who've Competed for Real Money on TV Game Shows
Jeopardy, Wheel, Millionaire, you name it, Flint-area folks have been on it.
Over the last several decades, we've seen lots of people from our area competing for and sometimes even winning big money.
Our list includes a former Grand Blanc resident whose Jeopardy strategy is still used today and is reputed to be a maneuver that Alex Trebek hated.
And we even have one gentleman from Flint who's considered a game show expert, appearing on five different shows over the years.
Abandoned Millionaire's Home, Flint