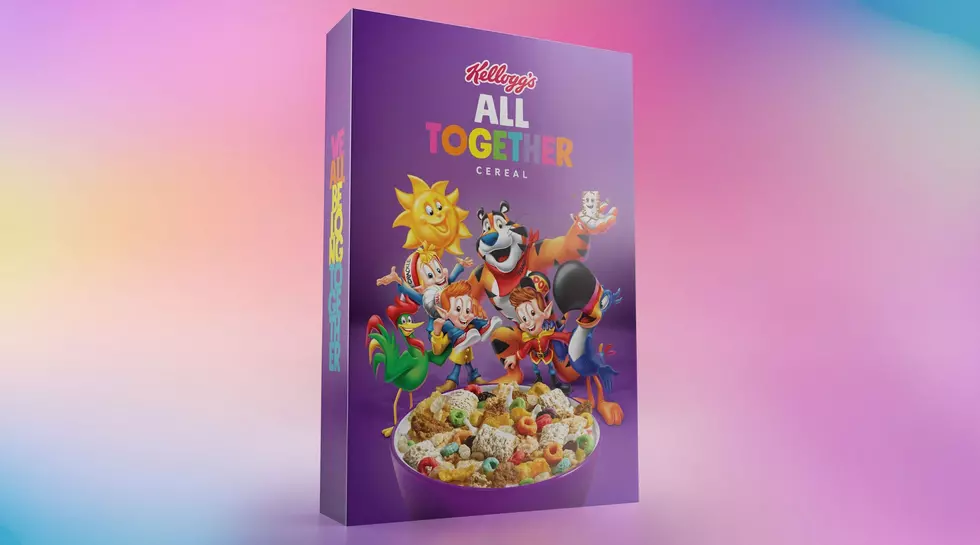 Kellogg's is Selling an "All Together" Cereal for Today Only
Kellogg Company
If you grew up mixing your cereal together, this is so your jam!
Kellogg Company made an "All Together" cereal to celebrate Spirit Day. They partnered with GLAAD to come out with this limited-edition cereal which is available for purchase today and today only while supplies last.
The company, its employees and brands join millions of people "going purple" to support the LGBTQ youth community and Spirit Day—the largest and most visible anti-bullying campaign in the world.
The Battle Creek-based company mashed some of their best cereals to come together. The colorful combination consists of:
Corn Flakes
Froot Loops
Frosted Flakes
Frosted Mini-Wheats
Raisin Bran
Rice Krispies
You can only get the cereal on their website here for $19.99 which includes the "All Together" box and 6 mini boxes of each cereal.
Kellogg is donating $50,000 to GLAAD to support their mission. The Senior Director of Marketing with GLAAD said in a statement:
The All Together cereal encompasses the values of diversity, equality, and solidarity that Spirit Day is all about, and we hope that LGBTQ youth everywhere receive the messages loud and clear.
So proud that Kellogg's is representing Michigan and showing their support for everyone.