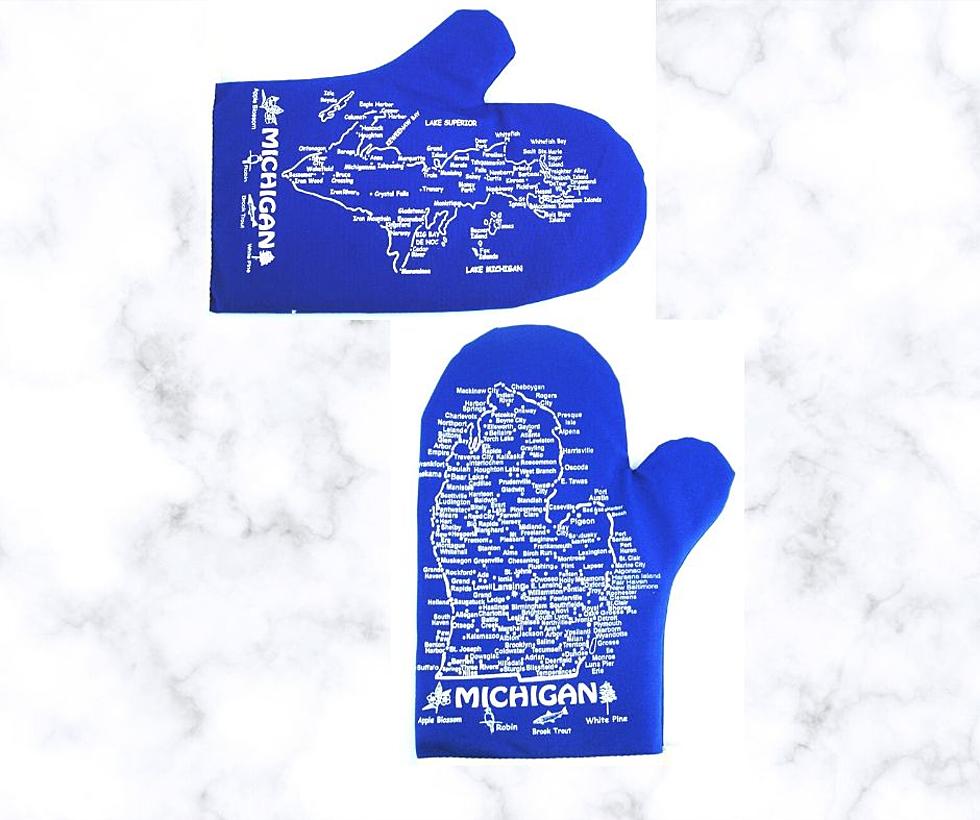 Put The Mitten In Your Kitchen With These Unique Michigan Items
Upper & Lower Michigan Oven Mitts (Credit Amazon)
As Amazon Associates, we earn on qualifying purchases
People who live in Michigan are very fond of the state's unique geography. You see it on cars, clothing, and many other places. One place you can show off everything 'mitten' is right in your kitchen. Here are some products that can give your cooking space some Michigan flare.
Michigan Serving and Cutting Board
This bamboo cutting board shaped like the lower peninsula also has a hanging hole to make it a wonderful wall art option when not in use. Laser-engraved artwork displays several city and location names as well as landmarks and state related images.
Bake some cookies that will bring Michigan to life at a party or gathering. Or, use as a pancake mold, or for cutting cookie dough, fondant, soft fruits, bread, sandwiches, cheese, or craft clay.
Upper & Lower Peninsula Oven Mitts
These mitts list the names of several Michigan towns and cities on both sides and also could be hung in the kitchen when not being used, if you are going for a Michigan theme in your kitchen.
Michigan Jumbo Map Refrigerator Magnet
It's nine square inches and will also help complete your Michigan kitchen theme with vivid colors of state features and landmarks.