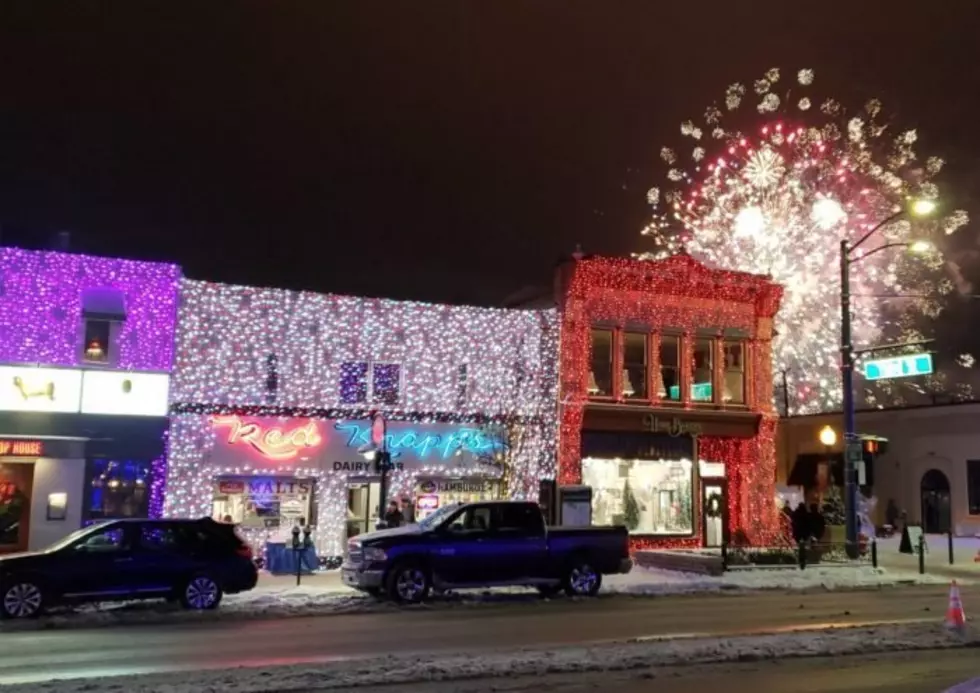 Michigan's Biggest Light Show Gets Extension w/ Added Ice Sculpture Show
Downtown Rochester Facebook
For those of you who are still in the holiday spirit, especially now that we have some winter weather coming into our lives, Michigan's biggest annual light show has been extended, but it'll take a few hours to get to. The Big Bright Light Show in my hometown of Rochester, MI was originally slated to end on January 3rd, as more than 1,000,000 lights which are strung from buildings downtown would be taken down. But this year since things were a little different, and we need something to boost our spirit, they've decided to extend it.
The Big Bright Light Show will now be visible everyday 5 p.m. - Midnight until January 31st, 2021. On top of that, they've also added a new Ice Sculpture event, Snowglow, which will feature ice sculptures and live ice carving demonstrations. That will be taking place from 5 to 9 p.m. on Friday, Jan. 15 and from 10 a.m. to 9 p.m. on Saturday, Jan. 16. An ice carving competition will take place from 11 a.m. to 2 p.m. on West Fourth Street on Saturday, Jan. 16.
The Oakland Press reported the new event highlighting comments made by Kristi Trevarrow, executive director of the Rochester Downtown Development Authority, who's excited for more safe, family winter gatherings downtown and for the lights to stay up just a bit longer:
After all, we are Christmas City. We wanted to continue to spread the happiness and cheer that the holiday season and The Big, Bright Light Show bring into the New Year.
Rochester is about a 2 1/2 drive east from Kalamazoo but the light show seen below is worth the drive:
Enter your number to get our free mobile app
Michigan's Most Dazzling Christmas Light Show