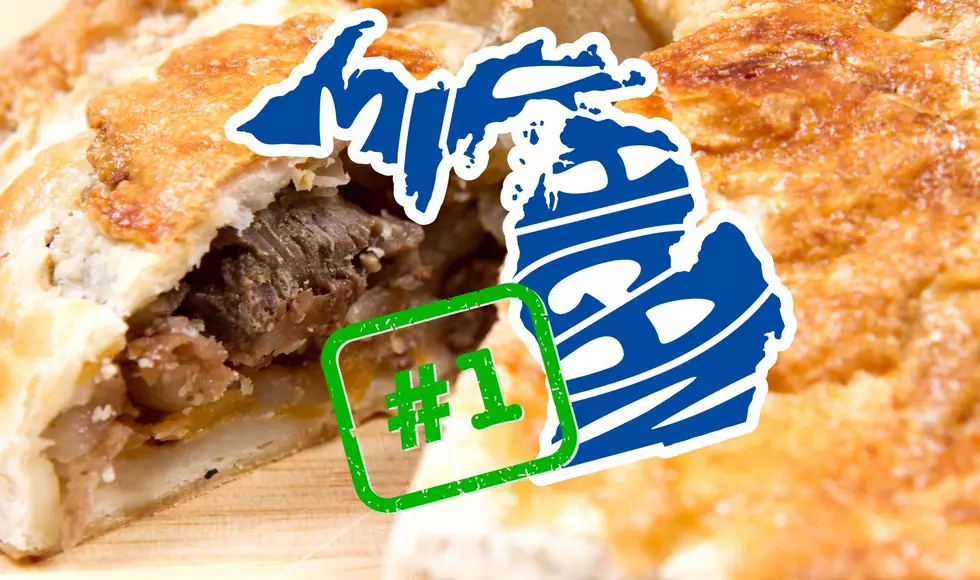 Nominate The Place With The Best Pasty In Michigan
Canva
Pasties are one of those foods that may not necessarily originate from Michigan, but we hold them sacred and there are some unwritten rules we have for them. Some eat them with gravy, some don't, but we always look at those who eat them with ketchup with a little disdain.
It's nothing personal, but pasties have become part of Michigan's culture that newcomers are eager to try when they first arrive in Michigan. But how did they get so popular here? As the Cooking Channel highlights in their recipe, it was the power of migrants that popularized the food:
When Cornish miners migrated to Michigan's Upper Peninsula in the 1800's, they brought with them their beloved national dish: the pasty. The Finnish miners that followed adopted these meat pies as their own (easily transportable for long subterranean days!), and the pasty became such a large part of the regional culture that there's an annual pasty festival in early July. In this recipe, beef, rutabaga, carrots, onions and potatoes are essentially steamed within the crimped, D-shaped dough pocket that's slit to allow just enough steam to escape.
So Who Leads The Pack?
There are TONS of different options when it comes to pasties in Michigan, as there are literally hundreds of places that make and sell them. But I want to know who has the absolute best pasties not only in the lower but upper peninsula as well. It's a battle of the pasties, so get those nominations in.
Pizza, Pasties, & Cudighi Oh My! This Up North Italian Deli Has It All.
Another gem in the heart of Ishpeming, a city in Marquette County in the Upper Peninsula, is an absolute must for anyone traveling Up North. With the selection and homemade products, there sure to stay in business for a long time. Take a look at their deli...