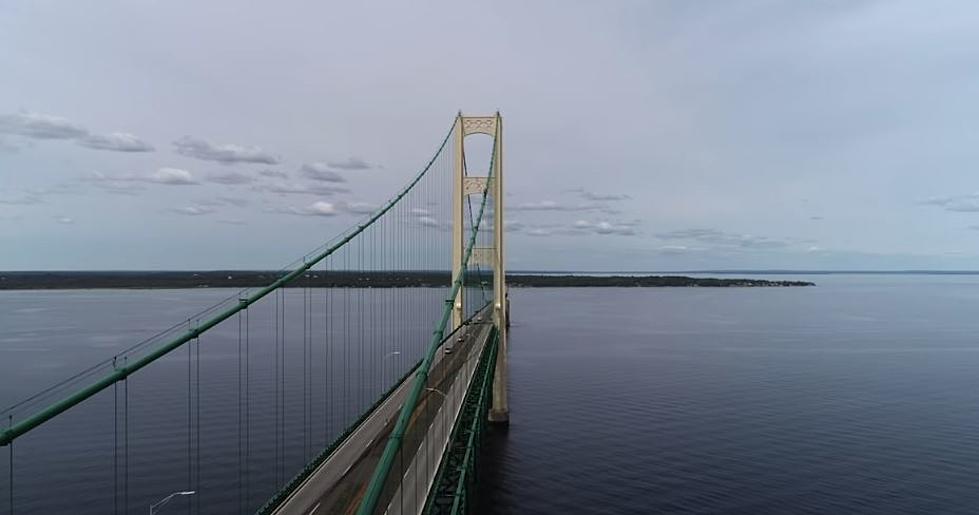 The Best Photo of the Mackinac Bridge You've Never Seen
MichiganDOT via YouTube
You've never seen the Mighty Mac like this. That sentence is two words too long to describe a Facebook post that turned a simple mistake into comedy gold. 
We've all had a bad day at work or made a simple, stupid, rookie mistake. How many times have you hit "send" on an email and then realized immediately you forgot to add the attachment? Some of us have jobs that allow those errors to go unnoticed. Jobs with a social media component are different- make a blunder and the internet will pounce on you and never let you live it down. So, the point is, we understand. These things happen- we've made plenty of these mistakes ourselves. That doesn't mean we're not going to point this one out.
A Facebook page, intending to show off the beauty and wonder of Nature shared a post with the caption: "This photo was taken from the Mighty Mac on July 17 by [redacted]." No photo was attached. Again, we've all done something forgetful like this, but some of the comments were hilarious. The post has since been deleted but here are a few screenshots:
The Best Photo of the Mackinac Bridge You've Never Seen
A Facebook page posted a photo of the Mackinac Bridge, but forgot to add the photo to the post. The helpful internet fans were quick to comment.
Is This Place For Sale a Boat House or a House Boat?
"If not for the courage of the fearless crew, the Minnow would be lost..." Take a look at this Michigan home for sale on the water that looks like it should be IN the water.
LOOK: Here are the 10 US golf destinations with the most courses per capita
Discover where you can find the best access in the country for your pick of courses, the unique terrain that lends itself to world-class golf, and what makes select clubs noteworthy.